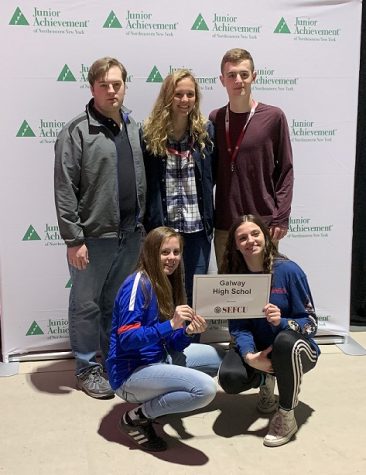 April 17, 2019
Congratulations to the Galway seniors of Team TAPS, Riley Flint, Sam Grant, Madison Kieft, Lily Gullett and Jon Fajans, who won the Stock Market Challenge today at SUNY Albany!...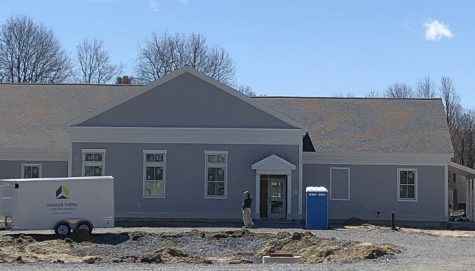 Emma Mitchell, EMC Jr. High Staff Writer
April 16, 2019
I attended a "Taste of Chocolate" event back in February hosted by the library, held at the town hall, to get our students more details about the new library. Read on to get...
The Class of 2021 is holding a shoe drive over the next 60 days. In that time, they are hoping to collect a minimum of 2500 pairs of gently worn, used and ...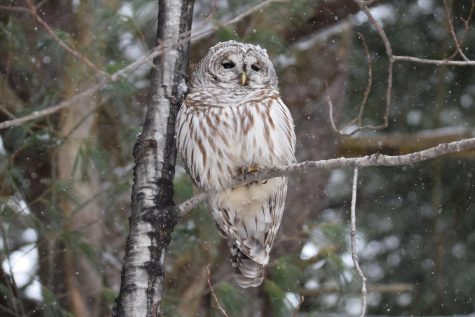 Alex Malanoski, EMC Sr. Writer and Photographer
March 5, 2019 • 1 Comment
Over break, I had a very exciting experience in the realm of photography. Outside my window on the snowy morning of February 18th, my brother spotted a Barred...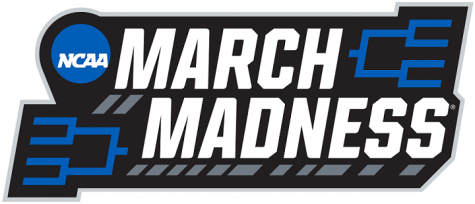 Ryan Lovelass, EMC Sports Writer
March 18, 2019 • 1 Comment
It is that time of year again; winter is coming to a close, summer still seems like it is forever away, and the biggest basketball tournament of the year is starting. March...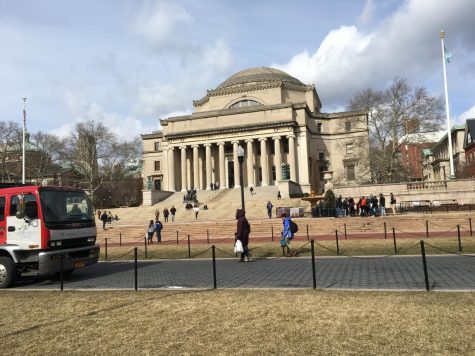 Jacob O'Brien, EMC Sr. High Photographer
March 21, 2018
Last week we had a special EMC3 Field Trip to New York City. E-Way interns, GTV staff, and EMC staff all went to Columbia University, also known as King's College, for three...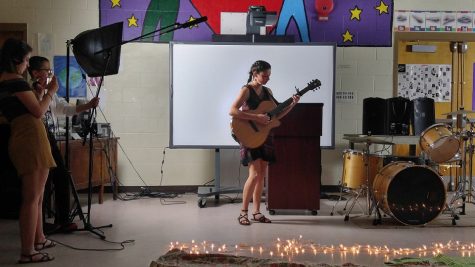 June 8, 2017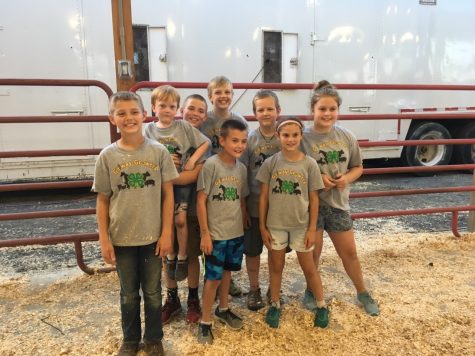 Eben Perkins, EMC Jr. High Staff Writer
March 29, 2019 • No Comments
Being a member of a 4-H club offers opportunities for public speaking, learning more about animals, bonding as a community, and taking on different leadership roles.  Several...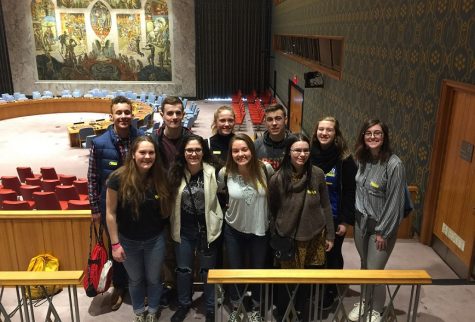 Sam Grant, EMC Staff Writer
March 29, 2019 • No Comments
This past Wednesday, March 27th, Galway's Senior High Student Senate took a very exciting field trip to New York City. Here, we took a very informative tour at the United...
Click the media kit heading or image below to find out  how our organization works. EMC3 Media Kit The Eagles Media Center, also known as EMC³, is a group that has been formed by The Village Press, GTV and our online resource www.eaglesmediacenter.com to provide high quality media to our school and the Galway community. EMC³ plans to broadcast school events such as sports games and concerts over the Internet so that everyone is given the opportunity to participate in school functions. &n...
"We are tied to the ocean. And when we go back to the sea - whether it is to sail or to watch it - we are going back from whence we came." - John F. Kennedy
Staff Profile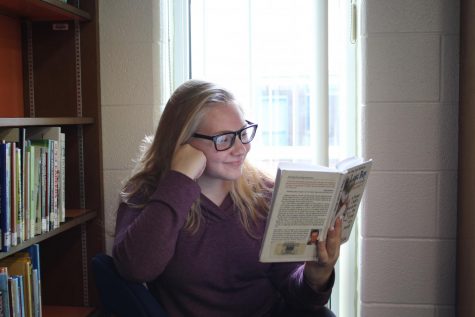 Morgan Edwards
GTV Director
Morgan Edwards is an 11th grader who loves to laugh. She enjoys cold stormy days bundled up in fuzzy socks and fuzzy blankets. She also is obsessed with otters. She enjoys making new friends and making...
Read all stories written by Morgan Edwards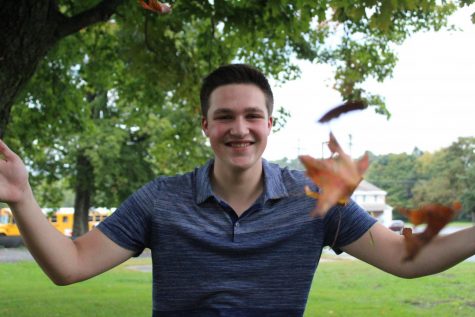 Alex Malanoski
EMC Sr. High Writer
Alex Malanoski is a Junior and loves to sing as well as draw in his free time. He also participates in GTV, and of course EMC. Alex is the treasurer of Class Office and is working on his Eagle Project...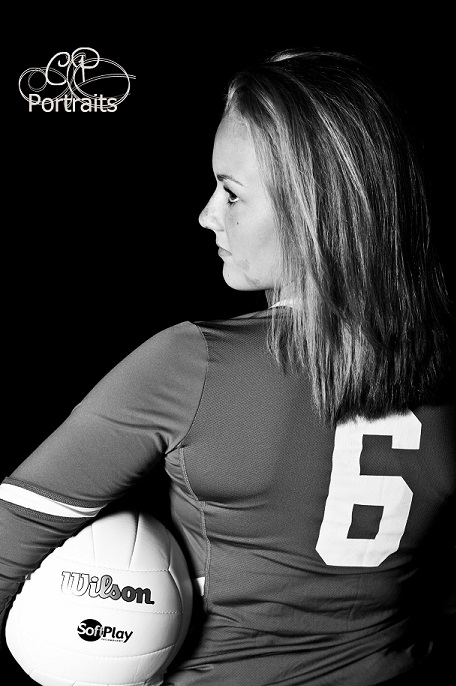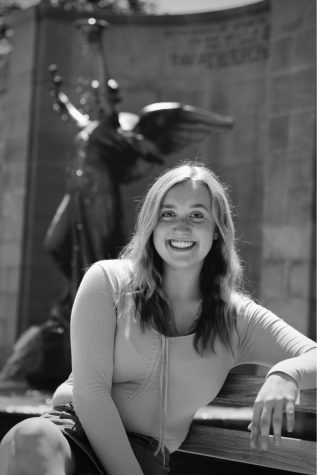 Schuyler Arnold, EMC Sr. High Writer, E-Way Correspondent, and GTV Director
March 13, 2018
Hey everyone! I'm Sky Arnold and I'm currently a senior here at Galway. You may recognize me from working at the E-Way, playing on our school's volleyball team, or appearing...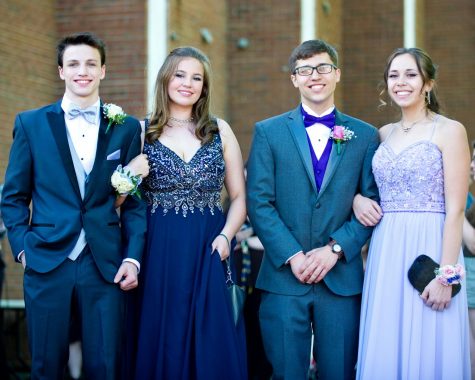 Greg Alden, EMC, E-Way, and GTV Correspondent
February 27, 2018
At Galway, I have thrown shot put and discus for the Track and Field team since 10th grade. This year I also joined the cheerleading team which was a lot of hard work but...
November 9, 2017
November 9, 2017
October 13, 2017
January 18, 2017