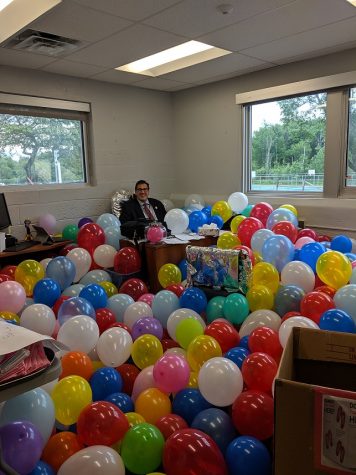 June 13, 2019
Mr. Miller may have a difficult time getting any work done today, thanks to the Seniors!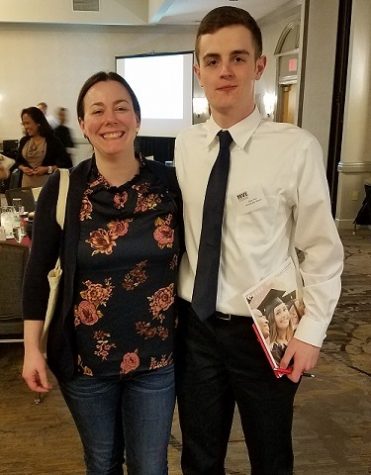 May 17, 2019
Congratulations to senior Riley Flint, who was selected for to attend the 33rd Annual Capital Region Scholars Recognition Dinner. According to the CASDA website, "Recognized...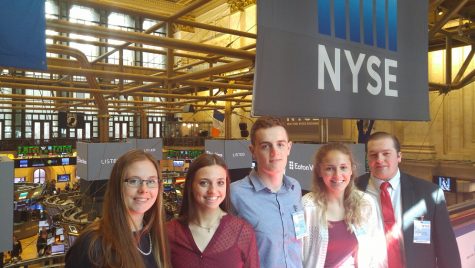 Sam Grant, EMC Staff Writer
June 4, 2019 • No Comments
Hi there Eagle Nation. As you may or may not know, the team by the name of TAPS, consisting of Riley Flint, Madison Kieft, Lily Gullett, Samantha Grant, and Jonathan Fajans,...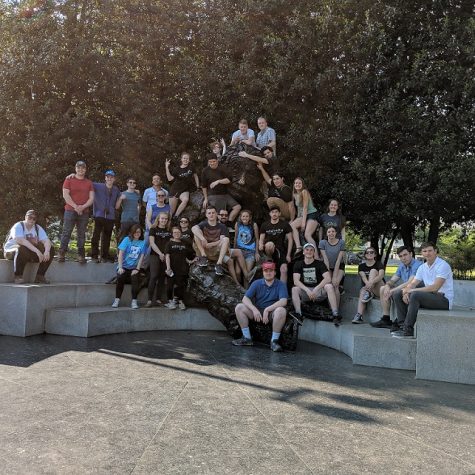 Sam Grant, EMC Staff Writer
May 15, 2019 • No Comments
Hey hey hey there Galway. This past Friday, May 3rd, your favorite Galway High Seniors took a trip to our nation's capital! The Senior Class Trip to Washington D.C. was...
Click the media kit heading or image below to find out  how our organization works. EMC3 Media Kit The Eagles Media Center, also known as EMC³, is a group that has been formed by The Village Press, GTV and our online resource www.eaglesmediacenter.com to provide high quality media to our school and the Galway community. EMC³ plans to broadcast school events such as sports games and concerts over the Internet so that everyone is given the opportunity to participate in school functions. &n...
"We are tied to the ocean. And when we go back to the sea - whether it is to sail or to watch it - we are going back from whence we came." - John F. Kennedy
Staff Profile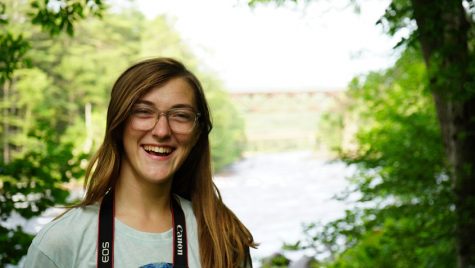 Kaylee Bagdan
Head Editor and EMC Sr. High Writer and Photographer
Kaylee Bagdan started writing when she was very young, but was never serious about it until the 6th grade. Her favorite types of writing and reading include realistic fiction, historical fiction, science...
Read all stories written by Kaylee Bagdan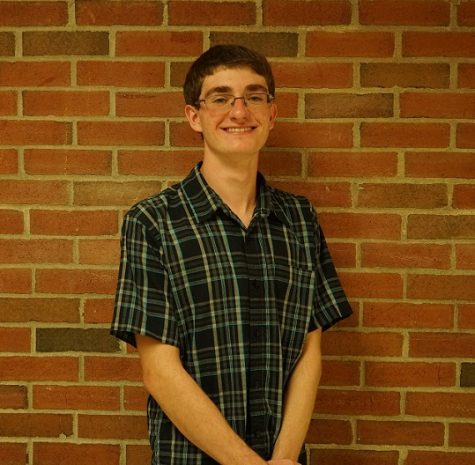 Justin Kozlowski
EMC Sr. High Staff Writer and E-Way Intern
When Justin first started contributing to EMC, he was a 7th grade student with a good sense of humor. Now, he still likes to think he is funny. Justin is a movie buff and enjoys collecting movies on Blu-ray...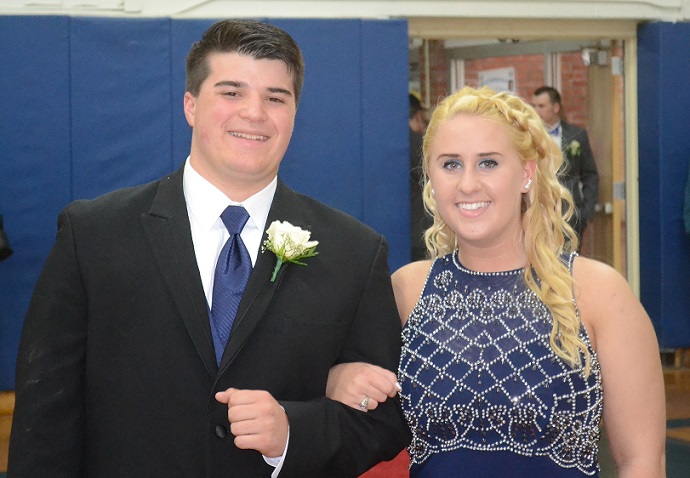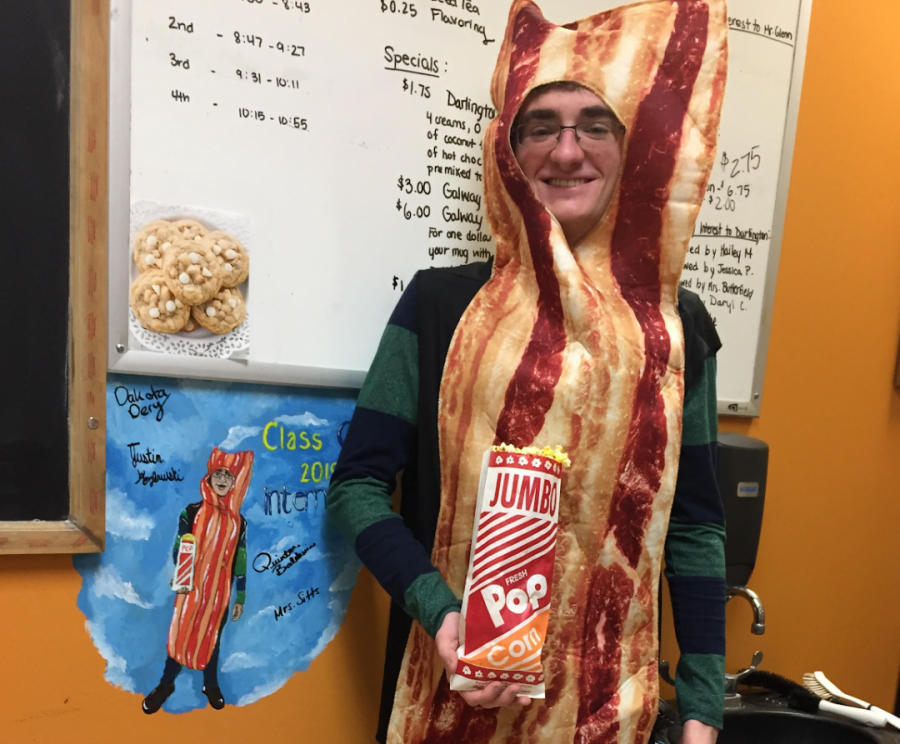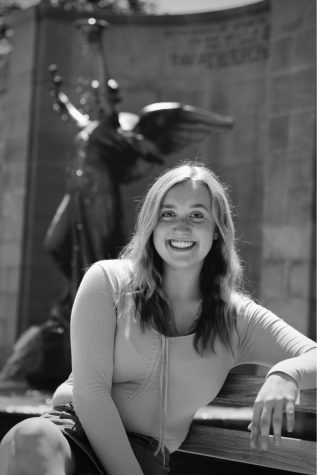 Schuyler Arnold, EMC Sr. High Writer, E-Way Correspondent, and GTV Director
March 13, 2018
Hey everyone! I'm Sky Arnold and I'm currently a senior here at Galway. You may recognize me from working at the E-Way, playing on our school's volleyball team, or appearing...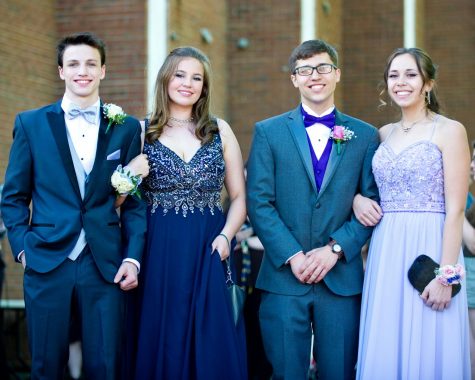 Greg Alden, EMC, E-Way, and GTV Correspondent
February 27, 2018
At Galway, I have thrown shot put and discus for the Track and Field team since 10th grade. This year I also joined the cheerleading team which was a lot of hard work but...
November 9, 2017
November 9, 2017
October 13, 2017
January 18, 2017