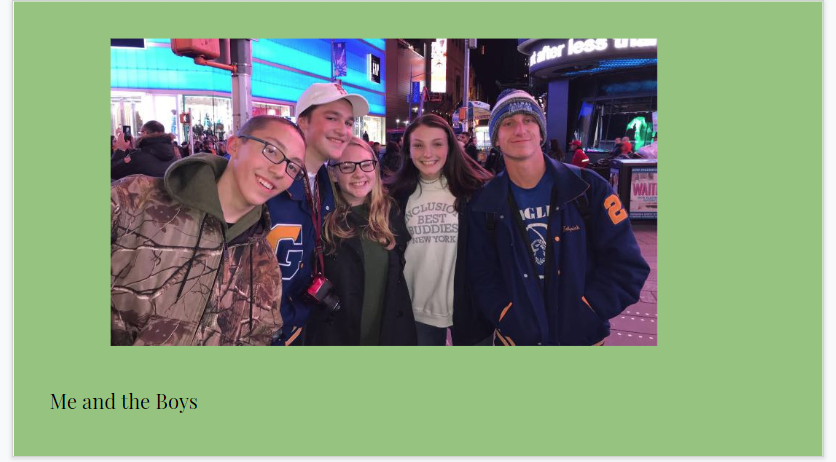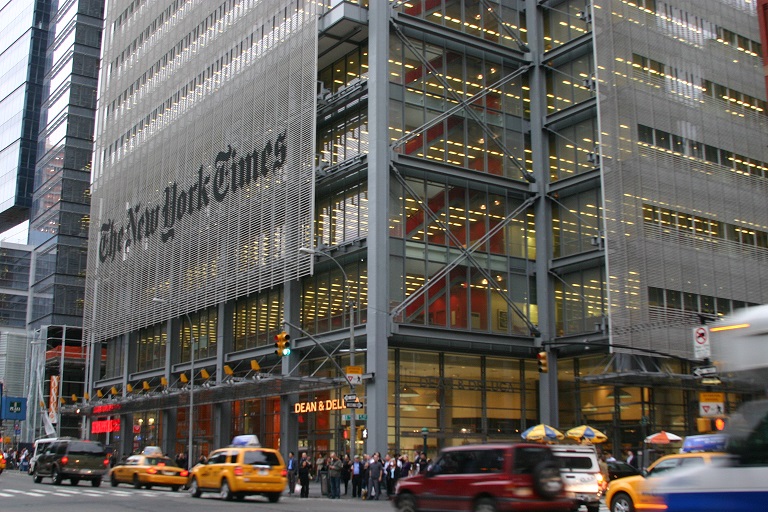 Breanna Reynolds, EMC Staff Writer
November 14, 2019
New York City has been called "The Media Capital" of the world and it makes sense to think of it as such as it is the birthplace of two of the biggest news outlets, the...
Izzy really had a great time in NYC for the Columbia Scholastic Press Association conference! So did the rest of the EMC and GTV crew!
Hannah Thompson, Class of 2019's Historian and GTV Video Director spent hours over this school year to create this very special video. She met with all...
Rowan Smith, Ryan Ripepi, Charlie Clarke, Josh Hoyt, and Leanne Rydzewski hope to see you Thursday the 30th at 5pm for lots of food and fun! And chips...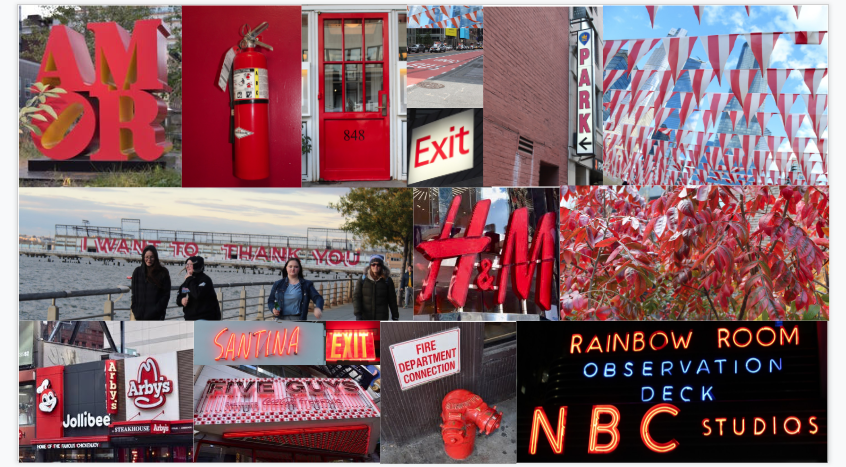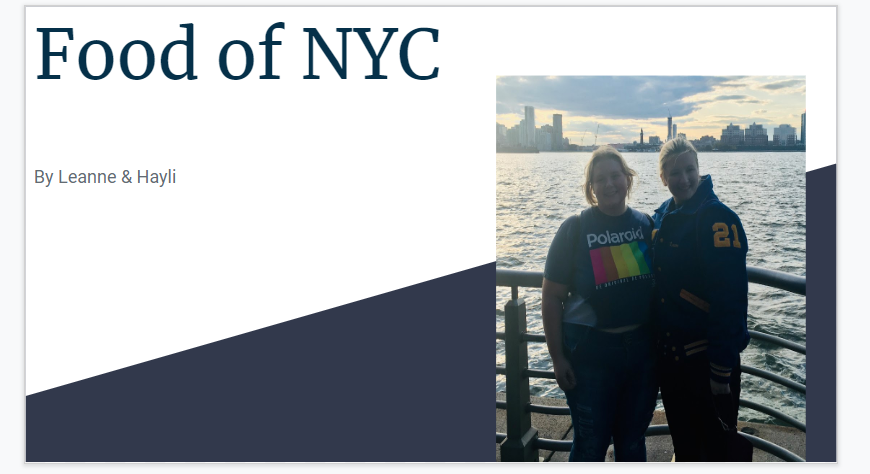 Hayli Raylinsky and Leanne Rydzewski, EMC Staff Writers
November 15, 2019 • No Comments
Hayli and Leanne have the inside scoop on NYC cuisine!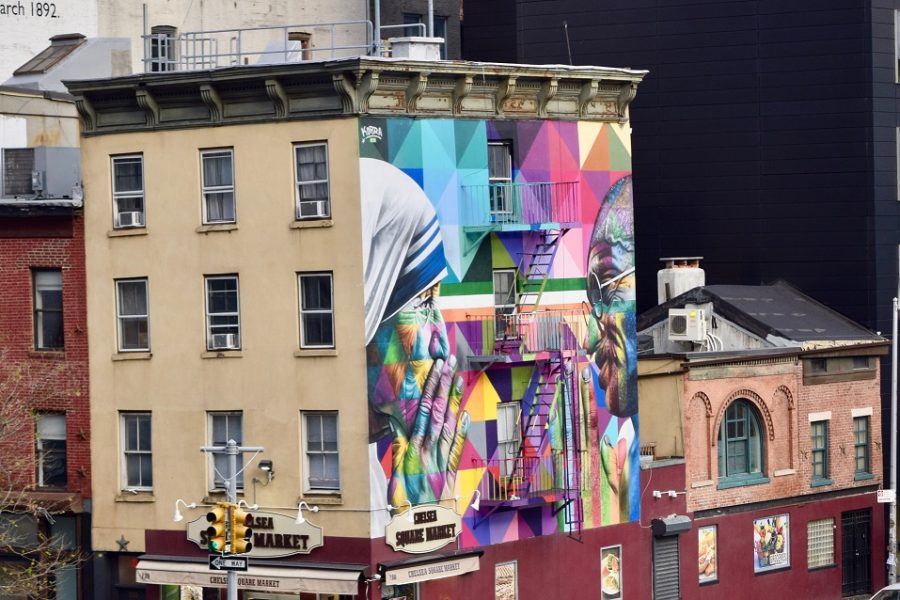 Ryan Ripepi, EMC Staff Writer
November 14, 2019 • No Comments
New York City is a marvelous place filled with exotic foods, magnificent buildings, and endless adventures yet to be taken. It's an urban jungle that has everything to offer...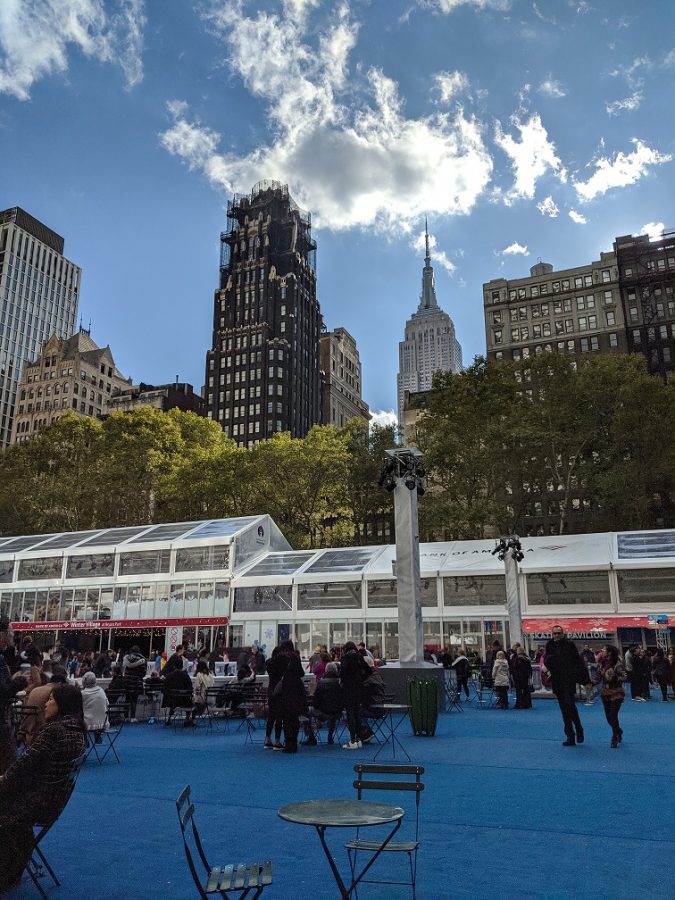 Caleb Oughton, EMC Staff Writer
November 13, 2019 • No Comments
My day started off pretty good, I woke up early at the early time of 5:30 am. After I got ready and grabbed all of my things, I got in the car with  my mom and off we went....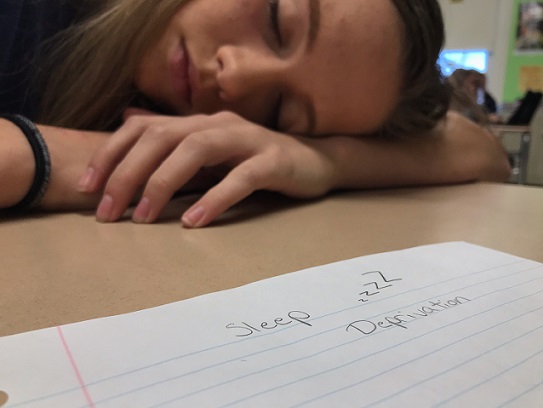 Hannah French, EMC Staff Writer
November 18, 2019 • No Comments
Sleep deprivation means you aren't getting enough sleep. I constantly only get 5-2 hours of sleep. Yes it might be a part of me procrastinating until about 8:30 to start...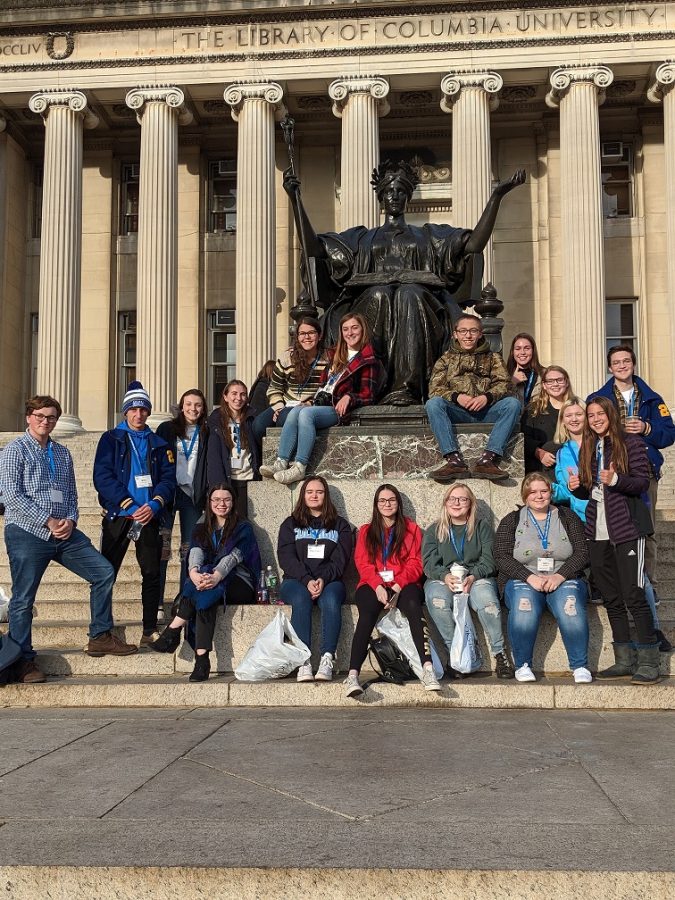 Click the media kit heading or image below to find out  how our organization works. EMC3 Media Kit The Eagles Media Center, also known as EMC³, is a group that has been formed by The Village Press, GTV and our online resource www.eaglesmediacenter.com to provide high quality media to our school and the Galway community. EMC³ plans to broadcast school events such as sports games and concerts over the Internet so that everyone is given the opportunity to participate in school functions. &n...
"We are tied to the ocean. And when we go back to the sea - whether it is to sail or to watch it - we are going back from whence we came." - John F. Kennedy
Staff Profile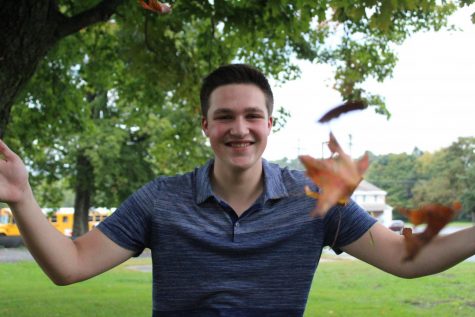 Alex Malanoski
EMC Sr. High Writer
Alex Malanoski is a Senior and loves to sing as well as draw in his free time. He also participates in GTV, and of course EMC. Alex is the treasurer of Class Office and NHS, and is an Eagle Scout. He participates...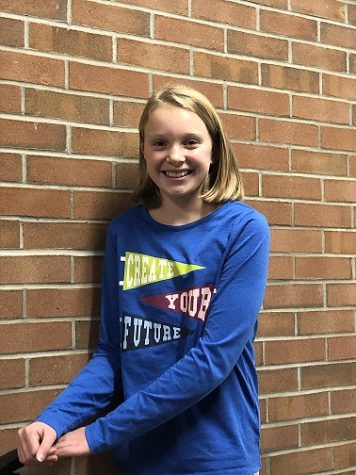 Addelayde Ross
Jr. High EMC Staff Writer
Addelayde is 12 years old and in 7th grade. She is in student senate, intramurals, the newspaper (EMC) club, etc. She lives on a ranch and has 10 sheep and 2 cats. She really likes English and Science....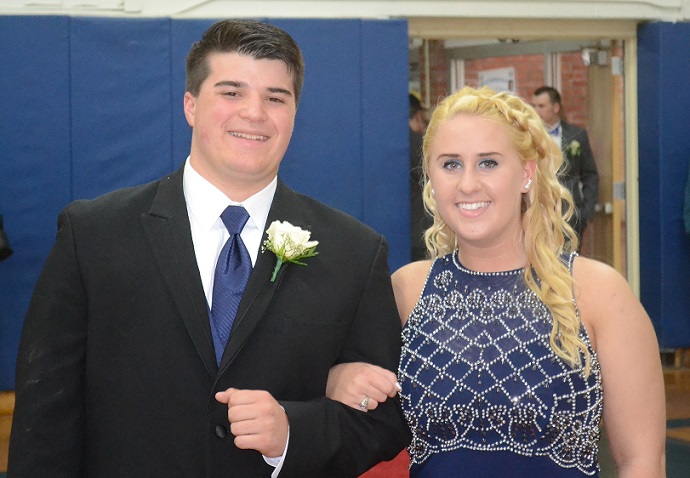 Samuel D'Alessandro, E-Way Intern | June 4, 2019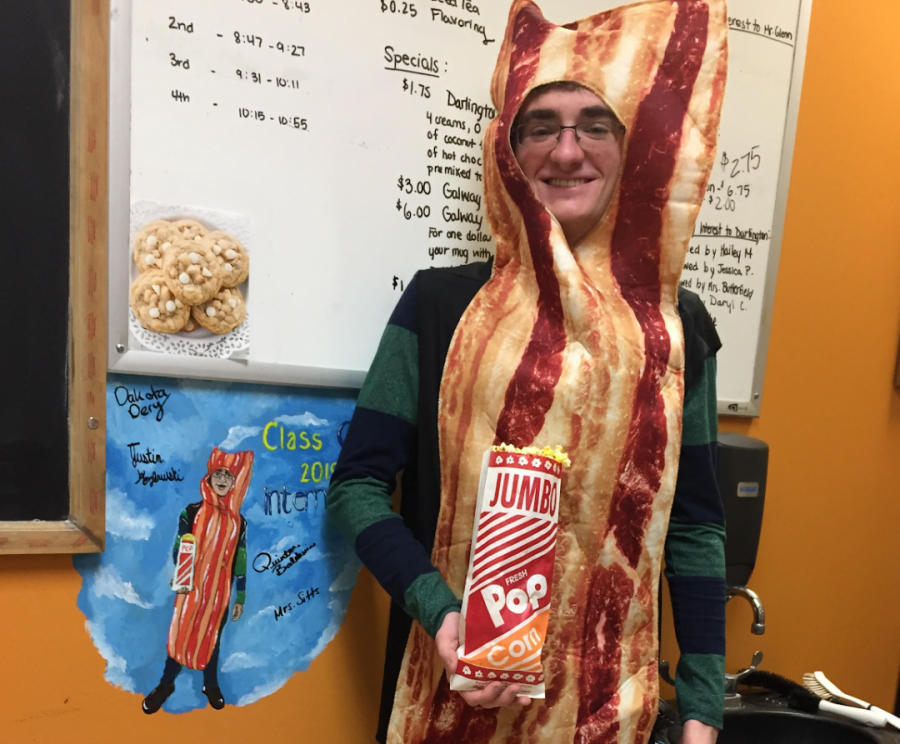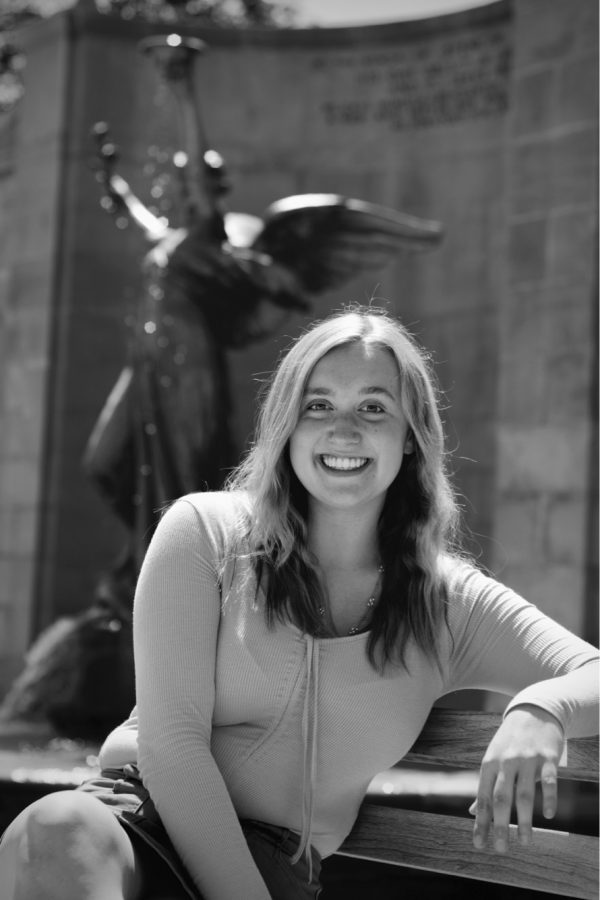 Schuyler Arnold, EMC Sr. High Writer, E-Way Correspondent, and GTV Director
March 13, 2018
Hey everyone! I'm Sky Arnold and I'm currently a senior here at Galway. You may recognize me from working at the E-Way, playing on our school's volleyball team, or appearing...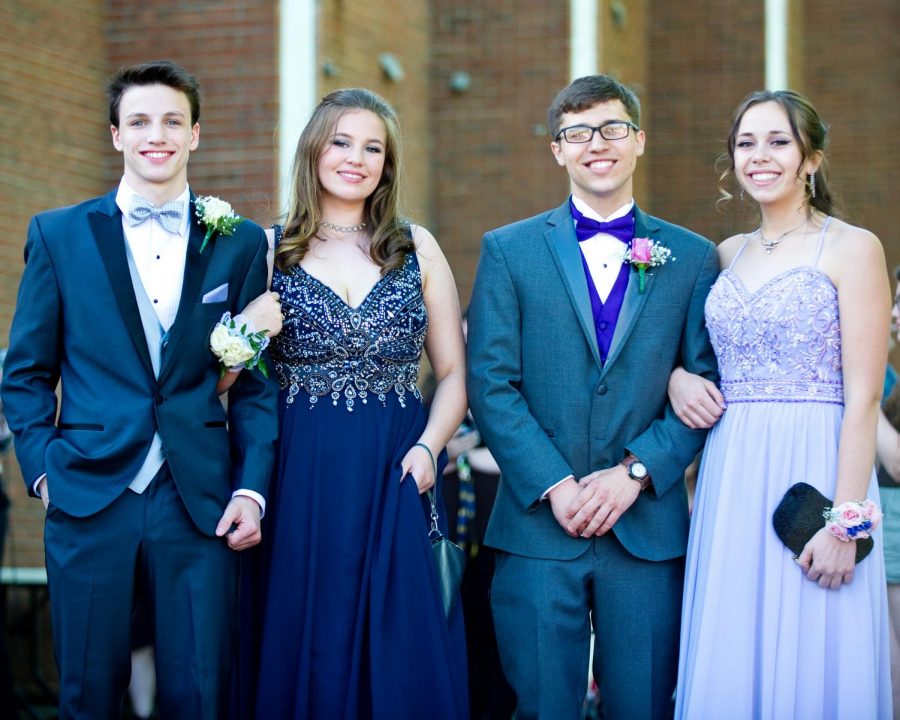 Greg Alden, EMC, E-Way, and GTV Correspondent
February 27, 2018
At Galway, I have thrown shot put and discus for the Track and Field team since 10th grade. This year I also joined the cheerleading team which was a lot of hard work but...
November 9, 2017
November 9, 2017
October 13, 2017
January 18, 2017