Isabella's Book Recommendations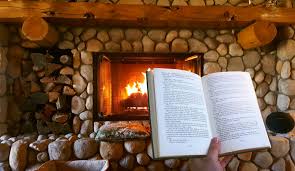 As we get closer and closer to winter (the perfect time to cuddle up with a good book and in front of a fireplace), I would like to share with you some of my favorite books and a few book recommendations as well! 
Most of you should know that I am an avid reader. I've always been fond of books and books are a huge part of who I am and even my relationship with other people.
A few of my all-time favorite books: 
Pride and Prejudice, by Jane Austen: Pride and Prejudice follows the tumultuous relationship between Elizabeth Bennet, the daughter of a country gentleman, and Fitzwilliam Darcy, a rich aristocratic landowner.
Little Women, by Louis May Alcott: Meg, Jo, Beth and Amy grow up and live in Massachusetts in the 1860s. The story tells of how the sisters grow up, find love, and find their place in the world.
A Wrinkle In Time, by Madeleine L'Engle: please read my review here. There's also a summary for this book!
Most of these books also have an influence on my relationship with a few relatives. My cousin and I both love Jane Austen. And she gave me my first copy of Little Women. Another relative recommended A Wrinkle In Time to me and she bought me my first copy of that book!
Here are some more book recommendations!
The Folk of the Air Trilogy (The Cruel Prince, The Wicked King, and The Queen of Nothing), by Holly Black: The series follows Jude Duarte, a mortal girl, who gets tangled in palace affairs while trying to win a place in the treacherous High Court of Faerie, where she and her sisters have lived for a decade. Jude fights to try to fit in into the magical world. 
Wintersong, by S. Jae-Jones: this book contains similar themes of Beauty and the Beast, Phantom of the Opera, Labyrinth, and Mozart. Liesl, who goes Underground to rescue her sister from the Goblin King, Liesl finds herself instead. It's very similar to the Hades and Persephone story. 
Percy Jackson & The Olympians, by Rick Riordan: A teenager discovers that he is the son of a Greek God. This series is a pentalogy full of fantasy and adventure. The series starts with The Lightning Thief (the movie is so different from the book), in which Percy Jackson finds out that he is the son of Poseidon, and with the help of a satyr, and the daughter of Athena, Percy has to journey across the United States to catch a thief and return a lightning bolt to Zeus in order to stop a potential war against the Gods. 
Share your favorite book or series in the comment section below!