A Wrinkle in Time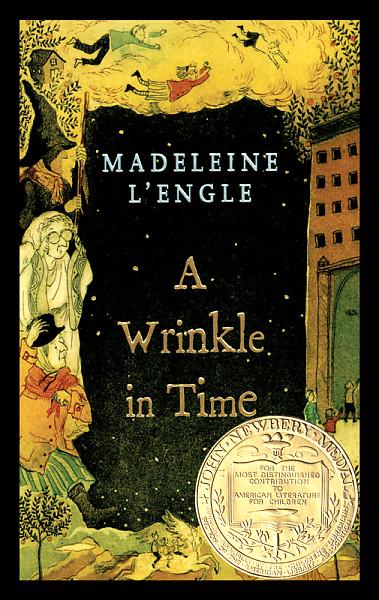 Over the past few days, I have read A Wrinkle in Time by Madeleine L'Engle, and I can see why so many people have enjoyed reading it!
Meg Murry, a high-school-aged girl who was a top student, has been having a rough time in school and at home ever since her father's disappearance. When a strange visitor arrives at the Murry household, Meg is transported on an adventure that puts her life and the universe at risk. Meg travels through time and space with her younger brother, Charles Wallace and her friend Calvin O'Keefe to rescue her father, a gifted scientist, from the evil forces that hold him prisoner on another planet.
5 (or maybe 7) Reasons you should read A Wrinkle in Time:
1.) After 53 years since it was first published, the book will finally be adapted into film by Disney in March 2018!
2.) The book was actually a huge feminist breakthrough! According to Bustle.com, publishers were put off by the idea of a young girl as a sci-fi protagonist. I guess, that just wasn't as much of a thing back in the early 60's.
3.) If you're looking for a smart, new sci-fi series to get lost in, just read the sequels to A Wrinkle in Time. It's the first book of five.
4.) If you like science, you'll love the experimental physics in A Wrinkle in Time. If you like spirituality, you'll love the philosophy of kindness in A Wrinkle in Time.
5.) Like all the best YA novels, it reminds us that love is the most important thing of all. Meg realizes this major life lesson by the end of the book, considering the only thing she has, that her enemy, the nefarious entity IT doesn't have, is………. READ TO FIND OUT!
6.) Meg isn't perfect. If anything, she's written as awkward and not even an especially gifted student. She's just an average girl who feels insecure about her appearance, her social interactions, her schoolwork — everything, basically.
7.) The novel shows that friendship can come from unlikely places. Calvin O'Keefe is a good-looking, popular jock at Meg's school–and yet they become friends and co-adventurers and crucially, Meg realizes he's a lot more than meets the eye and has his own problems.