5 Great Things About Galway: A Graduating Senior's Perspective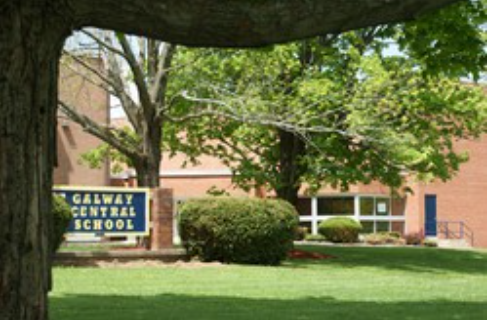 Sara Conti, Editor and Sr. High Staff Writer
June 24, 2023
6 years ago I published my first article, 5 Great Things About Galway: A New Student Perspective. I had just moved here from Schenectady, and was just starting to appreciate my new community. Now, as my time here draws to a close, I know that the things I listed then have held true to become the foundation of my high school career.
5.Everyone is so friendly and welcoming.
I was new, and I was most definitely weird and awkward, but you still were willing to help me find my classes, adjust to the school, and build lasting friendships. Maybe now that I'm older I've been disillusioned. Maybe we all aren't always so friendly. But when it came down to it and I found myself alone and lost, you all stepped in and helped.
4.The teachers are willing to help students during lunch and after school.
Each of our teachers has touched our lives in such a special way, and we would not be who we are today without all of their guidance over the years. They have challenged us, pushed us to become better people, and also supported us, listening when we needed someone to talk to, and offering great advice.
3.The small community makes it possible to express opinions.
One of Galway's greatest strengths is its size. The size of our community has offered us an environment that fosters individuality and expression. There's not enough people to get lost in the crowd or fly under the radar. You can't just be a part of a group or follow someone else. You have to be your own person. You have to have your own voice.  If you have something to say, it's not hard to get your voice heard here. 
Being a small school has also given us many opportunities to grow as leaders. To keep so many clubs going requires a lot of people to be involved in a lot of different things, and if there's something you're passionate about, chances are there is a club and a leadership role waiting for you. Galway isn't a big school where clubs are highly competitive, and only the most dedicated students can claim membership. Anyone can join any club, and they make it really easy to find your place and  get involved.
2.There is space to enjoy being outside.
What a beautiful place to go to school. From the nature trails to Eagle Landing, there is a lot of space to enjoy the outdoors. I know this is something we all enjoyed back in the era of mask breaks, which led to some classes happening entirely outside in good weather. And who can forget the pickleball courts, the ideal location for our new favorite sport: melon ball. (For anyone who doesn't know, its tennis rules and net and volleyball everything else. A shout out to Coach Hayden for introducing us to it).
1.The school offers a wide variety of new things to learn.
For a small school, Galway offers a lot of opportunities. There are classes in everything from art and zoology, to the personal finance class that covers all the information everyone always wishes someone taught them.  Our course offerings may be less than those at other schools, but you don't have to take a class to learn something. Maybe we don't have higher level physics courses, but we have a physics teacher and an english teacher willing to support students through research papers on topics like spectroscopy and quantum computing. We have teachers willing to teach things that aren't normally a part of the curriculum. And if there's something you really want to pursue, and you're willing to fight for it, Galway will help you along the way.
So, I ask you one last time, Eagle Nation, what's your favorite thing about Galway?