Mental Health Statistics from 2021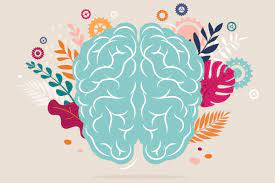 Mental Health Statistics from 2021 that everyone should keep in mind:
17% of teenagers have contemplated committing suicide

14% of teenagers misuse prescription drugs

19% have reported a level of bullying that has made them not want to attend school

50% of all lifelong mental afflictions begin at age 14

13.84% of all American youth report having a major depressive episode, 9.7% have severe major depression, and of this 9.7% approximately 54% did not receive adequate care for it

7.6% of private insurance plans for children in the U.S. do not cover mental health care

Suicide is the 4th leading cause of death for 15-19 year olds

1 in every 7 children around the globe in estimated to experience a mental health disorder

Approximately 10% of teenagers aged 12-17 are diagnosed with anxiety

22% of children below the federal poverty level have a mental, developmental, or behavioral disorder
Speak up. These numbers are only going to go up unless we all do something. Raise awareness, and help those around you who are struggling. Be kind to everyone, you have no idea what they are going through. Everyone can do something, regardless of who you are, to help with this crisis.
Works Cited
"Adolescent Mental Health." World Health Organization, World Health Organization, www.who.int/news-room/fact-sheets/detail/adolescent-mental-health.
"Data and Statistics on Children's Mental Health." Centers for Disease Control and Prevention, Centers for Disease Control and Prevention, 22 Mar. 2021, www.cdc.gov/childrensmentalhealth/data.html.
"Youth Data 2021." Mental Health America, mhanational.org/issues/2021/mental-health-america-youth-data.
"Mental Illness Among Adolescents: An evidence based practice guide for parents of Adolescents with mental illness" Utah State University, Utah State University, https://digitalcommons.usu.edu/cgi/viewcontent.cgi?article=1009&context=eb_socialwork