E-Way Cafe Takeover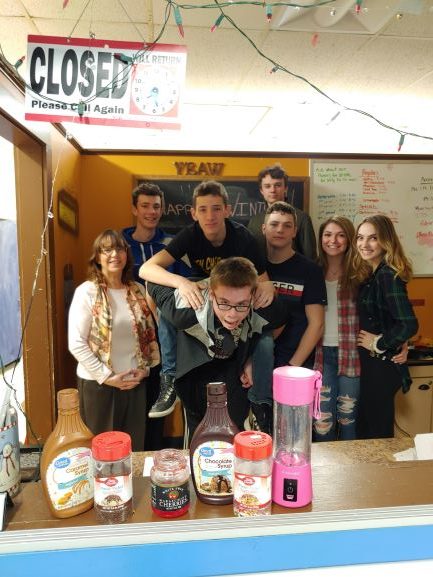 On Thursday, January 16th, E-Way Cafe experienced a special event when Mrs. Sitts' Entrepreneurship Class took over the menu for a day and offered ice cream and milkshakes to students, grades 7-12. The idea for this came about when Mrs. Sitts proposed a competition between two of her classes to see who made the most profit at the E-Way Cafe. The two classes involved in the competition were the second period Marketing class and the fourth period Entrepreneurship class. The second period class came up with the idea of Walking Tacos and sold their products on Tuesday earlier in the week. Their idea turned out to be a huge success and for more information about their idea and day at E-Way check out the link attached: https://www.eaglesmediacenter.com/featured/2020/01/16/taco-tuesday/. 
The Entrepreneurship Class came up with the idea to sell ice cream and milkshakes to compete against the Walking Tacos. They knew that everyone couldn't resist the "sweet" deal and would love the new twist. Their assumptions were right as they sold out at the end of the third period and made a huge profit. The Entrepreneurship class was able to be so successful thanks to flyers, commercials on GTV, and posts on social media to notify people of the upcoming date.
In the end, the Entrepreneurship class won the battle of E-Way by nearly tripling the sales of the Marketing class. The Entrepreneurship class has also decided to donate their profits to the junior prom adding to the donation made by the Marketing class. Overall this was a wonderful experience for students throughout high school and added a new, fun twist to the E-Way Cafe. 
Special Thanks to Mrs. Smith, Avery Gilman, Lexie Bessette, Adam Smith, Dylan Collins, Sadie Underwood, and Luke Bennett.
About the Writer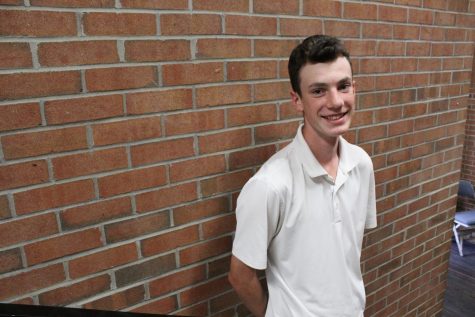 Ryan Lovelass, Sr. High Staff Writer
Ryan Lovelass is an 12th grader here at Galway. He is very active in his community and participates in many activities both in and out of school. He has...