Taco Tuesday!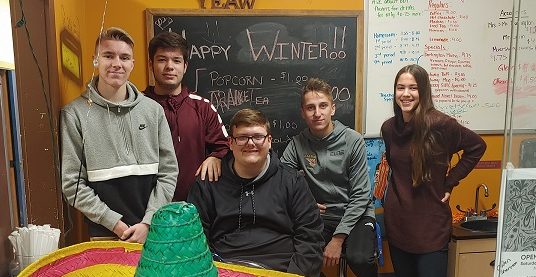 Mike Zelezniak, E-Way Marketing Class Rep.
January 16, 2020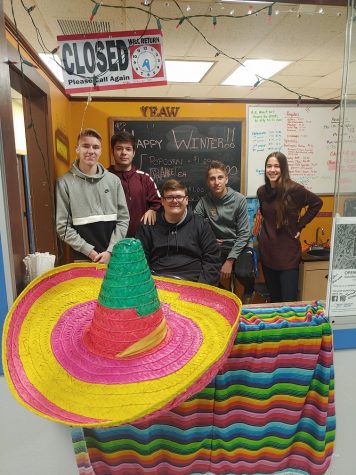 On January 14th, the marketing class held the E-Way's first ever Taco Tuesday. The idea of Taco Tuesday came from Mrs. Sitts' competition between the marketing class and entrepreneurship class. The group of Braden Boudreau, Carson Scribner, Izzy Mancini, Sean Morse, and Mike Zelezniak ran the E-Way Tuesday morning to sell their idea. It turned out that everyone loved Taco Tuesday and the E-Way sold out in just over an hour. This result was very pleasing to the class because of all the hard work that was put into the project. 
Junior Anthony Powers shared how he felt about the E-way offering: " I wanted to get a taco, but I guess they were so good that they sold out in an hour." A happy customer, Sam Mitchell, added, " Oh yeah I loved the tacos! I had two, and the service was great!"
We believe our success came from our brilliant marketing strategies with our commercial and flyers. Something very surprising is that we had to turn away at least 20 people trying to buy tacos. The Taco Tuesday idea was so much fun and the whole class enjoyed the project. 
After the event was over, the class decided that all profits will be donated to the junior prom. The class also decided that Taco Tuesday must be done again! The only thing that needs to be different about next time is that we need to buy more supplies!