Checking in with… Mrs. Lushkevich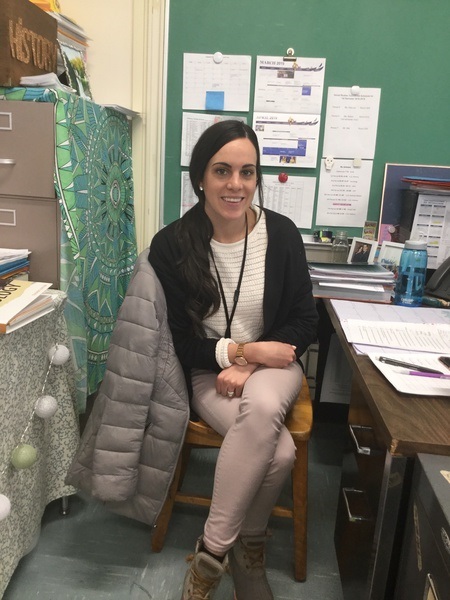 Hang on for a minute...we're trying to find some more stories you might like.
What's your name?
Mrs. Lushkevich
How long have you been in your profession?
It's my 3rd year teaching full time. I taught 8th grade U.S. history for two years.
What did you do before becoming a teacher?
I was a substitute teacher. I taught all grades and classes.
If you could go back in time, what time period would you visit and why?
I would say the 1920's. The reason was the war was over and it was a really happy positive time in American history.
What is your favorite part about being a teacher?
Helping kids to be successful in life.
Do you have any regrets becoming a teacher?
No I do not. I love history so I love being able to teach about it. I like coaching some of my students in my off time as well.
On a scale of 1-10 how would you rate Galway School?
I would say 10. I really like being here. I like the students and teachers I work with. I like the administration and the community itself.
Favorite sport and why?
Track and Field and cross country. I like to run, I ran since 7th grade. I also ran in college. It gave me the opportunity to travel places. I have been to Puerto Rico, North Carolina and South Carolina. My favorite track and field event is the 800. We went to the Olympic training center in San Diego.
Favorite game to play?
I used to play the Sims. The Sims is basically a life game. You have to get employed and make money and live like you would your regular life. I like playing Pictionary with my friends. In big groups it's a good game to play.
Favorite book to read?
As a genre I like nonfiction historical books. I recently read Killing England by Martin Dugard and Bill O'Reilly.
Favorite movie to watch?
"The Sandlot." I like baseball and it's funny. What I like about baseball was my husband played baseball in college so I watched it a lot and grew to love it. Even though it's long, it's pretty entertaining and it doesn't get boring. I would rather watch games in person and not on TV. 

About the Writer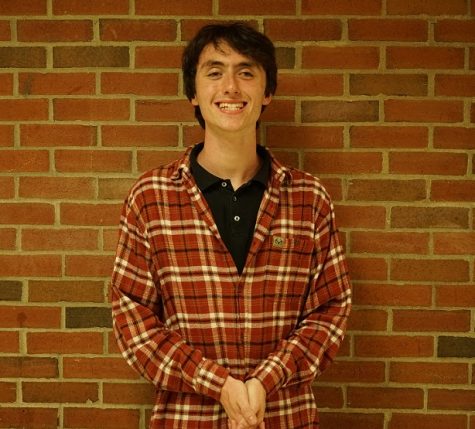 Aidan O'Beirne, EMC Sr. High Writer
I started writing for EMC in 11th grade and started writing stories in 8th grade. Books have always fascinated me. I find they open my mind to extraordinary...