Blue and Gold Game
a sneak peek at this winter's sports teams
Hang on for a minute...we're trying to find some more stories you might like.
The high school gym was packed last night with tons of energy and this year's JV and Varsity basketball and cheer teams. All athletes played in the annual Blue and Gold game to support the athletic booster club. The blue team won by a score of 45-39, but both teams had great baskets, passes, and general teamwork. The cheer teams performed an awesome dance routine, despite the technical difficulties the organizers had with the music beforehand. Varsity cheerleader Greg Alden and the new JV cheerleaders made their debut on the team as well! Our crowd started a wave in one set of bleachers, and many spectators were very involved with the cheers. Thanks to everyone who attended, filling the stands and supporting Eagle Nation! It should be an exciting winter sports season this year with all of Galway's talent.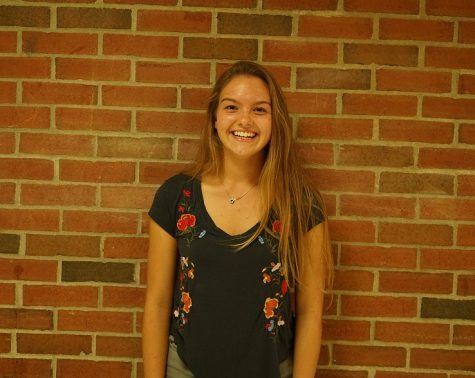 Natalie Zembsch, Writer
Natalie Zembsch is a senior and has been a part of EMC/GTV since her sophomore year. She contributes to the website with "Humans of Galway" and articles...