Meet the Interns: Samantha Nielsen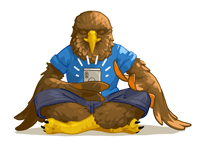 Hi Everyone! My name is Samantha Nielsen and I am currently a senior at Galway. You may recognize some of my work that has been in the Impressions magazine and hung up around the school over the past few years. I have been a member of Impressions since 10th grade, which was my first year here at Galway. Painting and reading are two of my favorite pastimes and I tend to get distracted by them quite often. I have recently started cross stitching and embroidering, which is quickly becoming a favorite hobby of mine. I have been Secretary to SADD since last year as well, working on volunteering services and such. 
I am currently interning with Ms. Merizwa, in her Drawing and Painting class. This allows me to have time teaching students about the process of making art and how to be better with techniques. Interning has allowed me to have experience teaching as well as forcing myself to move at the pace of the students and communicate with them. Typically I struggle with putting my thoughts into words when it comes to explaining my artistic process and the steps I take to finish a piece. This class has allowed for me to grow and learn how to do this, which is a life skill that I will be taking with me as I enter the adult world. 
I will be attending one of the community colleges in the area starting next fall. After I complete my first two years, I will go on to a private college either for art, or for foreign languages based in Southeast Asia. I am hoping that my experience in this class better prepares me for when I get a job, a few years down the road. I am extremely excited to see what my future holds!