Senior intern dreams of teaching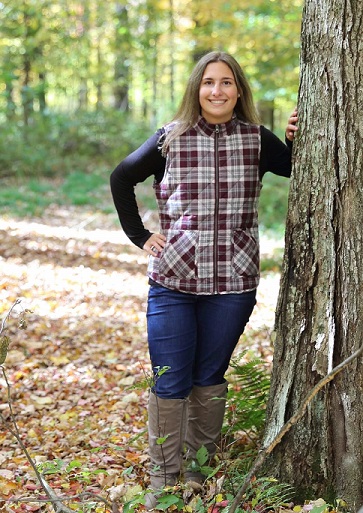 I am a senior and currently working as an intern 8th period this year. This is by far my favorite class that I have ever taken. For my internship, I help and observe in elementary classrooms. I love doing this because it is a great teaching experience for me. I have always wanted to be a teacher and I love getting to know all the students. This year, I am trying to work with each grade so that I can figure out which one I like best. 
During the 1st quarter, I helped Mrs. Gload's sixth grade class. I really enjoyed working with them and getting to know each student. I still see them all in the hallway and they love either screaming my name or saying hi to me a bunch of times. They are all super sweet and I know they can't wait until I go back later in the year. One of my assignments for my internship class was to interview my mentor. I loved this project because I learned a lot of insights about teaching. I didn't know that college doesn't teach you every subject for each different grade level, and i learned many other helpful lessons and tips. Sixth grade is pretty independent and I helped out during the ELA time. It wasn't always easy because that isn't my subject, but I was up for the challenge, especially with poetry. For my student teaching session, I had the class do a debate and they all loved it! I think it went very well. 
Right now, I am helping Mrs. Remscheid's fifth grade class. I will be honest, this class is challenging but it has been a great learning experience. I enjoy bonding with the students, even though many already knew me. They have taught me that each year, the class will be different than the year before. I am also helping out during their ELA time which can be challenging, especially since they are learning about poetry. I am trying my best to help them with their work when they need it and I enjoy seeing what they learn. I will be doing my student teaching in their class soon. 
During the 3rd quarter, I will be helping Mrs. Darlington's fourth grade class during their ELA time. I am very excited to work with her students. I will probably know many of her students from when they were in Mrs. Hutchinson's second grade class. During the 4th quarter, I am hoping to spend a couple weeks in a third grade class, then a first grade class and finally with a kindergarten class. In addition, I will definitely be going back to the 6th grade class because I miss them. 
On Thursdays, I go to Broadalbin-Perth's Learning Community and help Mr. Morris's second grade class. I love his class and getting to know the students. I help during their social studies lesson which I love. I admire how Mr. Morris teaches because all the students pay attention and listen to him. He knows how to have the students make connections with what they are learning and what they have previously learned. On January 2nd, I spent the whole day with them and they just amazed me. During their guided reading time, they were split into groups and they all knew the routine. They were independent, well behaved and stayed on task which I loved to see. I also host my enrichment program after-school on Thursdays with eight second grade students. 
During my 2nd period study hall, I switch between helping Mrs. Peconie's sixth grade Spanish class and Mrs. Hutchinson's second grade class. I absolutely love helping out in the Spanish class because Spanish has always been my favorite class in school. My concentration for my teaching degree will be Spanish because I love learning it and teaching it, all thanks to Mrs. Peconie. When I started helping her class this year, she immediately had me student teach as if this was my internship class. I pass out papers, help students with their worksheets, go over the worksheets with the class and usually hosts the games with the students. I love how she teaches Spanish and that's why I would love to teach Spanish when I'm older. 
I have been helping out Mrs. Hutchinson's second grade class since 10th grade. I have loved seeing the differences between each class and the students in each class. One of my favorite parts of teaching and being in the classroom is seeing the progress that each student makes every year. I have worked with them during their math and listening and learning blocks. I enjoy seeing their curriculum and how it has changed since I was in second grade. I have seen students that I have worked with throughout the years in the halls and at school events which I always find funny because after they say hi to me, they tend to ask why I'm still here or if I work here. Mrs. Hutchinson has been such an amazing mentor for both my Girl Scout Gold Award and volunteering in her classroom.
I have absolutely loved all of my teaching experiences and have learned so many lessons. Interviewing all of the teachers I have mentored has allowed me to get different advice from each of them. My favorite part is getting to know the students and seeing their progress throughout the year. I can't wait to become a teacher and help shape my future students to be the best they can be.