It's an Odyssey of the Mind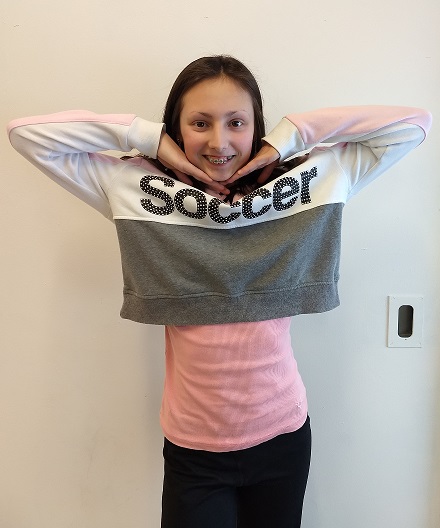 I decided to interview my sister, Taylor Germain, on her participation in Odyssey of the Mind. She is currently a sixth grader in Mrs. Gload's class.
When did you start participating in OM?
Since Kindergarten
What made you want to join?
I don't remember, it was so long ago.
Who is on your team?
Right now, there is a 5th grader, Peregrine Perkins, another sixth grader besides me, Simon Evans, and four seventh graders, Eben Perkins, Shamus Evans, Noah Montague, and Aidan Reekie-Mell.
How far have you guys gone before?
We got third in States!!
How many times have you gone to States?
4 times and we hope to go back again this year, for the fifth time in a row.
Do you think you will go to States again?
Yes, our scenery looks amazing and so do our costumes.
What do you like most about States?
I like just being there. And at the end when there is the suspense to see if you go onto Worlds and see what place you got.
(*My favorite part of going to States with her is the campus. The Binghamton campus is beautiful and I enjoy just walking around.*)
What is your favorite part of OM?
Probably the long term better than spontaneous because I like making the scenery and writing the script.
Are you ready for your performance/ competition on March 9th?
Yes, except for my lines because I haven't memorized them YET.
And the final question…..ARE YOU GOING TO HAVE FUN?
Yeahhh, who wouldn't?!
We'll get an update about how the competition went and to find out if her team went onto States. Good luck Galway!