Boys Modified Basketball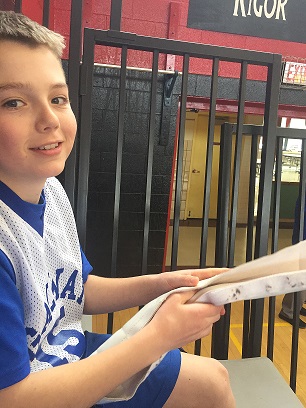 Christopher Maher, EMC Jr. High Staff Writer
March 4, 2019
The boys modified basketball team had a pretty good season. Seventh grade was undefeated in the first three games but then crushed by Fonda by about 20 points. The eighth graders had a rough start with a loss in their first game but then won their next three. In their December game with Fonda, they just barely lost to Fonda by 4 points in overtime. They had a second loss to Fonda in February.
The teams were one of the first people to have access to the elementary gym. They mostly ranked it a 10/10. Rainn McCmillan likes the the brand new floors. He said they are clean and have a better grip than the others. He also like the new windows because it makes him feel more energetic when he looks outside.
By the end of the season, the 7th grade boys modified basketball team only lost to one team. The 8th grade boys modified basketball team lost to two different teams–Fonda and Canjo. Great job!