Crickets
Crickets, nicknamed Kris, is a Siamese cat that has quite a few tricks up her sleeve. She will attempt to meow her way through any door, and finds a way to be in almost every meet. She was named "crickets" for her non stop meowing and advanced conversing skills. Although she is fifteen, her playful kitten days are not over yet. She is cleverly known to carry hair ties to her food dish when she's hungry, and go up to her room when she hears the phrase "bed time". The furry little brown and black feline even caught a bat just last week, one of her several prized possessions. 
Don't be mistaken though. She is one of the most loving and adoring cats you will ever meet. You can find her cuddled up on chairs, couches or even is saxophone cases.  She's always the center of attention, and we love her for it!
About the Writer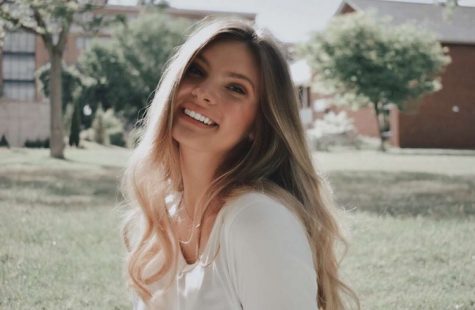 Sadie Underwood
Sadie enjoys writing poetry, and spending time with the people she loves the most. Many of her poems have been featured in the Talent Unlimited magazine....