Halloween Thrills at Double M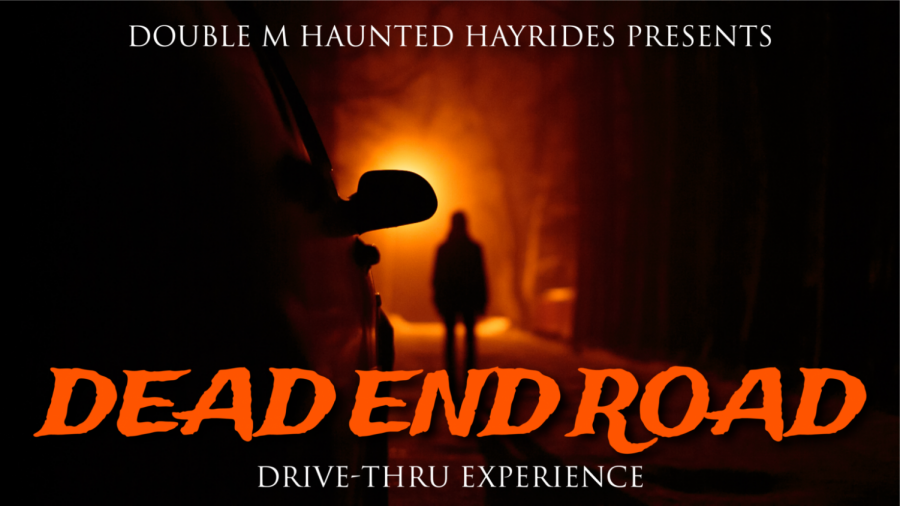 Are you looking for a spooky scare during this Halloween season? Well I think I just found the perfect thing for you! In the past seasons the Double M used to host haunted hayrides that were a huge hit. However with the pandemic that took place this year many places had to cancel or change their events a little. This year Double M decided to change it up a little and do a haunted dead end road drive-thru experience.
I decided to take part and go check out to see if the drive-thru was actually worth the money. I definitely recommend it. The drive-thru was a lot cheaper than the hayrides were and you get almost the same experience, it's just a little shorter.  There were parts during it where you had to stop your car and stay there for a few minutes. That's when something scary happened. You go through the scary adventures of Zombies, scary movie characters, butcher men gone evil, scary clowns, and a few more unexpected ones. If you want even more thrill you can roll your windows down and they will yell at you from a safe distance away.
The thrill that you will get out of the Double M experience is crazy!! I can almost guarantee that you will see at least one of your biggest fears there. As you drive down clown road you will have spooky clowns honking at you and laughing very scarily. If you try to hide they will still definitely scare you. I have experienced that when I tried hiding under my varsity jacket yet they were yelling at me that they "could still see me." I was not sure about going to this because I did not think it was going to be the same but it was a very good time. You can bring your friends or family for only thirty dollars. The normal price for the haunted hay ride is fifty dollars!! Overall if you are looking for a fun yet spooky experience this fall you should definitely go to your local Double M haunted drive-thru experience.