SleeP Deprivation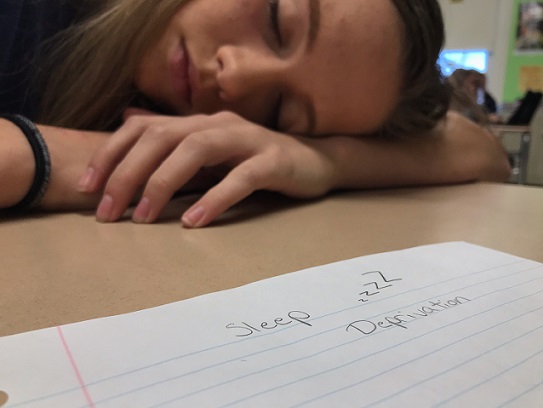 Sleep deprivation means you aren't getting enough sleep. I constantly only get 2-5 hours of sleep. Yes it might be a part of me procrastinating until about 8:30 to start my homework. I also tend to be more awake when I get less sleep so therefore I don't think it is a problem, but I have been told otherwise. On the second day I got back to school it started my addiction, I liked staying up late. I am more awake at night so therefore I can focus more on things like homework, and it makes me feel more lively in the morning. Now I act like it is a competition and time myself to see if I can get a lower time than the last. The least amount of sleep I have gotten is 90 minutes, and I am proud of that. I don't know why I am proud of that, I just am. It probably isn't healthy or sane for that matter. Then I started bragging about it to my friends and they were like, "WHAT? HOW THE HECK DO YOU DO THAT? HOW ARE YOU ALIVE? HOW ARE YOU FUNCTIONING?" I would get bombarded with those questions and then I realized it isn't normal. I have always gone to bed later, but only at like midnight and then this year I started going to bed later and later. I still don't think it is a problem for me but that might just be me not wanting to admit that have a problem. SO, me not wanting to admit it, I have made the conclusion that school leads to sleep deprivation because the reason the majority of the time is to finish all of my homework. Yes, I probably would go to bed earlier if I started right when I get home after my sports practices, but I don't so I go to sleep late. Will I try and get more sleep from now on? No. Should I? Yes. If I don't have a lot of homework and I possibly get it all done at school , will I still stay up to watch Netflix because that is the only time I can watch television? Yes. Should I? No. I also probably should have learned my lesson the countless times I would fall asleep doing homework but I didn't. So I will most likely continue to deprive myself of sleep. And Fun Fact: I can run on only 2 hours of sleep for 48 hours.
About the Writer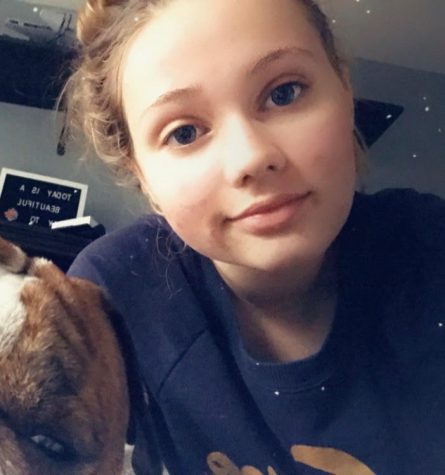 Hannah French, EMC Staff Writer
Meet Hannah French. She loves to play soccer and mess around in the snow with her two dogs, Bruno and Oliver. She has no clue what she is going to do with...