This Week in Galway: Meet our alumni!
Hang on for a minute...we're trying to find some more stories you might like.
Alumnus of the Week: Chad Sherman
Heellloooo there Eagle Nation! For the duration of the rest of the school year, we will be presenting to you Galway's favorite and most beloved alumni! We will be giving basic information about them, as well as some more interesting facts about them.
Who is Chad Sherman?
Chad Andrew Sherman is a Galway Alumnus who graduated in 2017. He has left a legacy here at Galway through his humor, clumsiness, and amazing acting skills for numerous GTV commercials. He still makes guest appearances at various school functions such as dances, Prom, and sporting events. He is also very well-known for his collection of Hawaiian shirts. It adds to his one of a kind personality!!
How many Hawaiian Shirts does Chad own?
If I counted correctly, Chad Sherman has about 38 and counting. THE OBSESSION IS REAL.
What are his future plans?
Chad has just graduated from Mohawk Valley Community College. He is a certified welder and plans to weld for a career. He plans to stay local.
Cool Facts about Chad:
He has an older brother, Brett, who collects trucks.

Chad is a god at Disc.

Chad as well his fellow track teammates, still hold the school record for the 4 x 4 meter relay race from 2017. Chad hates swimming.

Chad's favorite bands include Foreigner, Rush, and Imagine Dragons,

Chad is a pro dancer.
Do you have a good story about Chad? Please share it below in the Comments section!

About the Writers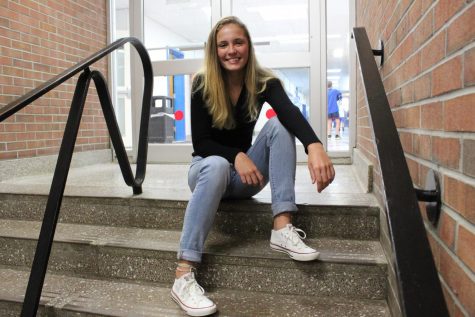 Sam Grant, EMC Sr. High Writer
I am currently a senior here at Galway High. I play volleyball, basketball, and run track. I am also very involved in NHS and Student Senate. This is my...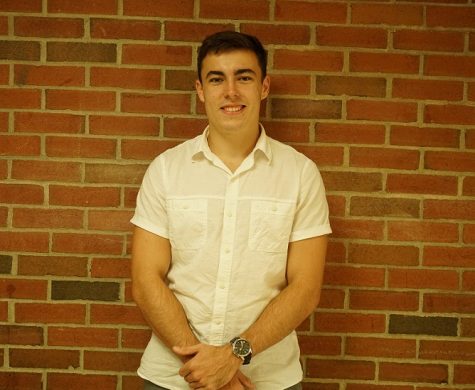 Josh Rumsey, EMC Sr. High Writer
Josh Rumsey is a humorous student here at Galway. He is known for his articles in the Humans of Galway column with his colleague Samantha (Sam) Grant....