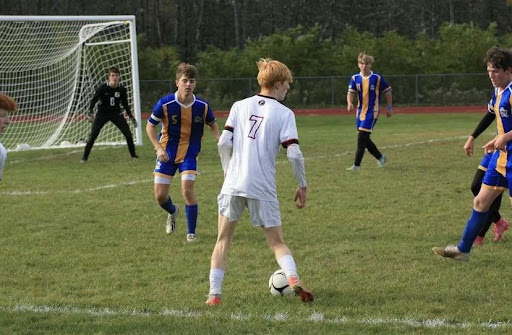 This senior plays right back on the soccer field. He's played since kindergarten. He loves the saying "Let's get after it!" On the field he loves to drink red Gatorade. He enjoys wearing Adidas or Hey Dudes as they are extremely comfortable.
You can also find this senior on the baseball field or on the basketball court. In his free time he enjoys watching football.
He would also like to thank Chris Staulters as he has made a huge positive impact on his soccer career.
This senior  would like to pursue a degree in sports management.
Lastly, he would like all young  athletes to remember the time flies and cherish the moments you have now.
It is number 5, Carson Eagan!!