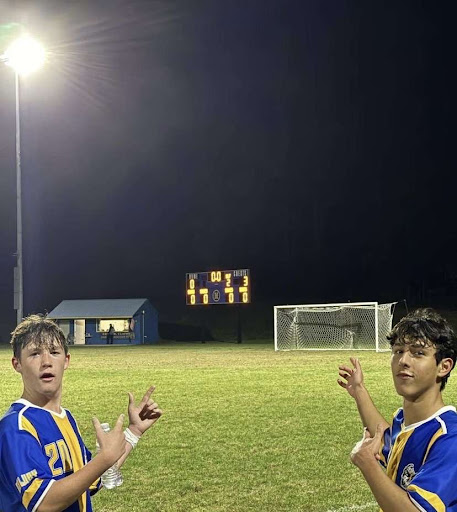 See if you can identify this player before the reveal!
This senior started playing when he was 7. His favorite drink on the field is Prime. His favorite shoe brand is Nike. He enjoys watching soccer in his free time as well as playing tennis. 
He played mainly as an inside midfielder this season for the Eagles.
Once he leaves Galway he's hoping to receive a scholarship.
He would like to thank his sister and parents as they have made a strong and positive impact on his whole soccer journey.
Lastly, one thing he wants all younger soccer players or athletes to know is that "Whenever you see a good player think about all the work and struggle he had to go through, so don't be jealous and work harder." 
It's  number 8… Francesco Fabbri
Did you get it right?