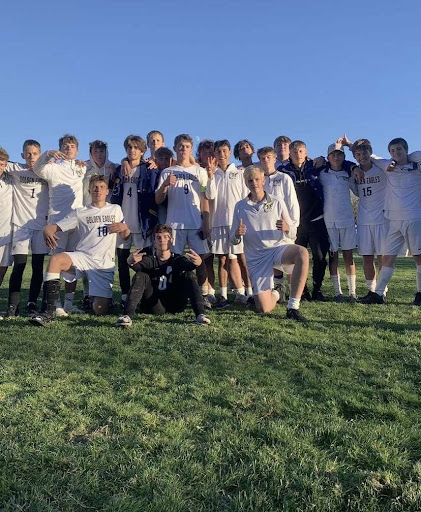 This senior enjoys watching football. You will also find him wearing Adidas shoes–they're his favorite. You also can find this senior on the basketball court or baseball field.  Favorite drink on the field? GATORADE.  He appreciates the quote, "The only thing we have to fear is fear itself" by Franklin D. Roosevelt.
He would like to thank Coach Daino for the giant impact he has made on his soccer career.
This senior just stepped on the field for the first time this fall.
He would like to obtain a degree in business from a 4 year college.
He would also like to tell all young athletes to "Always believe in yourself even when others may doubt you. Be your biggest critic and biggest supporter."
Lastly this senior was our goal keeper this season.
It's number 0…… Jackson Flint!