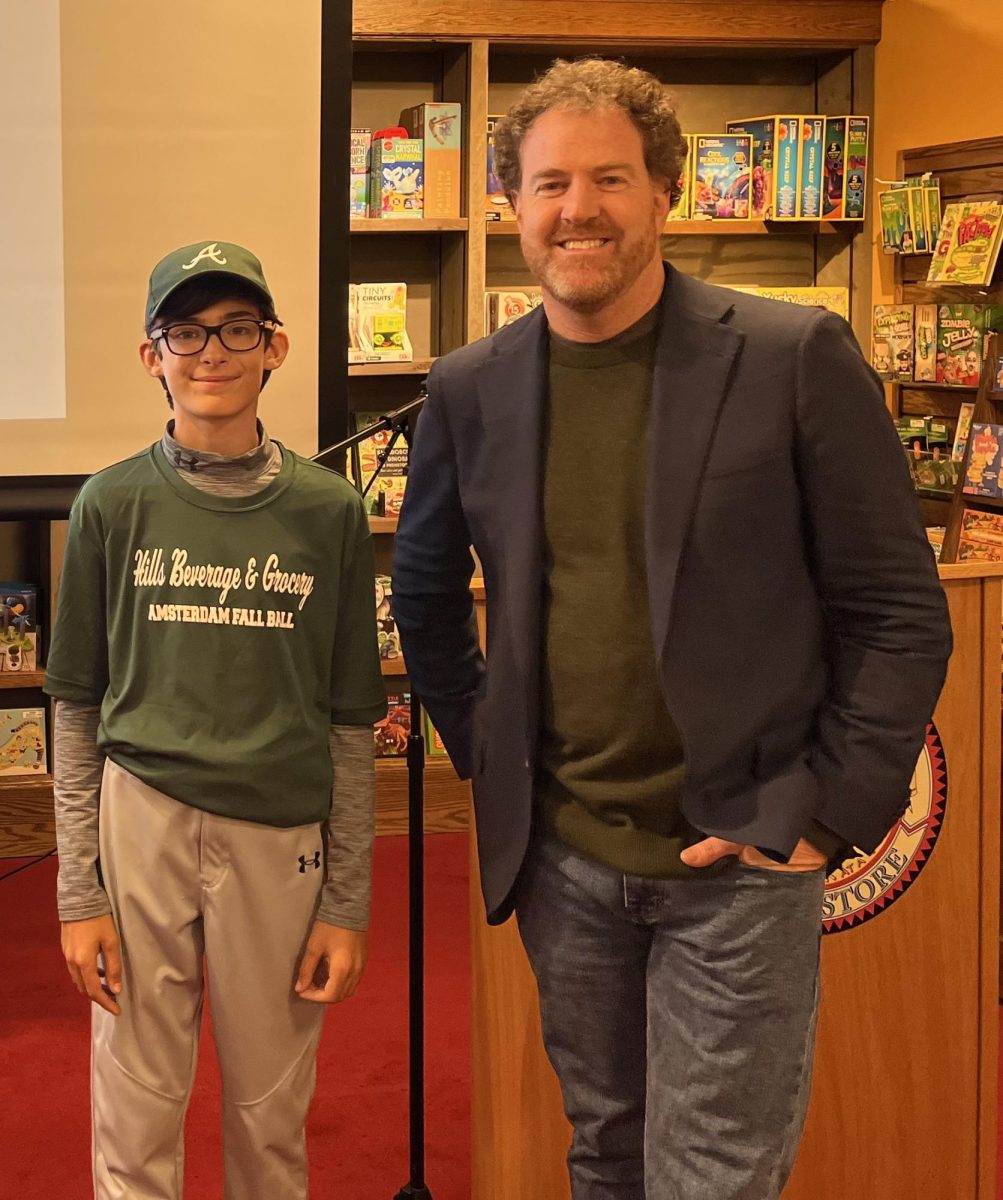 Steve Sheinkin is a great writer that has written many books. He has won many awards for his impressive writing on historical events. 
I was lucky to meet Mr.Sheinkin in Saratoga Springs at Northshire Bookstore the evening of September 29th, 2023 . He talked about his book Impossible Escape which is about 2 Jewish teenagers, Rudi Vrba (17) and Gerta Sidonova (14), that lived during WW2. It tells the story of how Rudi escaped from a concentration camp in Poland.
I asked Mr.Sheinkin why he started writing and he said that he started writing because making comic books and movies was his and his brother's dream. He said that he tried to make the book seem like a movie by taking moments of his research and tying them together in his books. He said that enjoying researching his books is a large part of writing too.  He said, "It helps to have a story you're interested in." 
Mr. Sheinkin is often interviewing people, traveling places and going through archives and finding old pictures of people and things. For his book Impossible Escape, he traveled to a concentration camp called Auschwitz where he followed Rudi's escape path and saw most buildings in the camp . He said the area looked "Mainly like upstate New York." Mr Sheinkin was also able to see where Rudi lived in the camp and where he escaped from. He was also able to see Rudi's notes at a location near the Hudson River in New York. 
Steve Sheinkin's latest book about escaping from a concentration camp and going undercover is such an interesting book . Mr. Sheinkin was very interesting to listen to and I enjoyed meeting him so much!
Other books by Mr.Sheinkin  are Bomb, Born to Fly ,Undefeated, Most Dangerous,The Port Chicago 50, The Notorious Benedict Arnold , Which Way to the Wild West?, Two Miserable Presidents  and King George: What Was His Problem?.
Thank you Northshire Bookstore for hosting the event.
Contact www.northshire.com for more information about event times for future author visits!