Class of 2023 Senior Wills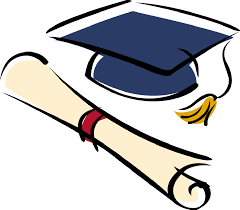 I, Sara Conti, leave the following…
To Ethan Watrobski and Sophia Davidson-Gauss, I leave you the flute section memories, even if you're not playing next year. I leave you band lessons, parades, khakis, high B flats, and the double septuplet runs in Stairway to Heaven. I leave you New York 1927, Flight of Valor, and all of our favorites. You are both extremely talented, and I know you will do amazing things.
To Ava Marie Remscheid, my favorite freshman, I leave you peaceful car rides, making fun of Joe, and all of the ridiculous jokes. Guess what? (chicken butt). I leave you all the frogs I have run over, knowing you will appreciate that there are now less frogs in the world. I leave you el grupo de whatever number we're at now. I know you will be an amazing volleyball player, and I hope you think of me when you jump over the volleyball net. I will miss you so much and will come back and visit you all the time!
To Jadina Campbell, I leave you gym class check-ins, volleyball, and melon ball. I know starting here can be scary, but make it your own. Get involved, and don't be afraid to try new things. I wish you the best senior year!
To Brooke Padgett, I leave you EMC, Mr. Darlington, and my grandma quotes. You are amazing and are doing great things. I leave you our start of the year lab partnership, the peanut butter and jellies, and all of the raccoon memes. Never stop fighting for the things you want. You are so bold, and unbelievably smart. I know you will do amazing in anything you set your mind to. Good luck on the AP physics test!
To Mariska and Taylor, I leave you Impressions. I leave you Wednesdays, green pens, and no invocations or haikus. I leave you late nights assembling the magazine, and the world's longest google docs. If you need help, feel free to text me!
To Virginia Thorpe, I leave you endless Virginia poems, and ask you once again to reach out to me when you publish your book. 
To Aidan, Eben, Ethan D, and Trevor, I leave you team 18310A. I leave you 173 to 12, defensive driving, and that time they hit our power button. I leave you early morning bus rides, bake sales, last minute breakdown solutions, and all of the wrenches we always lose. I leave you the entire VEX Forum, and the advice to use it. Take care of this team, and each other. Make an engineering notebook before you get on the bus. Best of luck next year! 
To Maddie Hoyt, I leave you the good red scorekeeping pen.
To Riya, I leave you triple jumping, making fun of Matt, and the 12 board. Don't boil your cat!
To Sarah T, I leave you ⅔ Sara(h), NHS benefit concerts, and all of the band lessons I've accidentally skipped.
To Dre and Grace, I leave you 7th period study halls with Mrs. Ostrander.
To Kendra Peterson, I leave you that night at Walmart, annoying Joe and Ryan, and being bad influences on each other. 
To the future owner of parking spot 37, I leave you all of the rust that fell off my truck.
To the recipient of locker 0214, I leave you a door that doesn't fully open, the peace of less locker neighbors, and the couples that always gather there even though none of them have lockers anywhere near ours.  
To my sister, I leave you this school. I hope it brings you as many opportunities and memories as it brought me. I leave you all the glares in the hallway. I leave you your locker combination, and the request that you please learn to open your locker by yourself. 
I, Kerringtyn Davis, leave the GSA to the future leaders and advocates of the community. 
This will not be your typical senior will but I feel it is much more impactful this way so…
I can promise you it will not be easy. The club meetings that turn to therapy sessions are hard to take in at once. You will want to be able to take all the pain laid out in front of you and swallow it on your own so no one else has to feel the heartache. I promise you, at one point, you will not trust anyone around you to continue to fight the fight but you must delegate and have faith in the people who strive to help you. The impact you have on the members and the community will be one that you will never truly ever understand. I didn't and still cannot comprehend that my actions could bring so much joy or security to groups of others. I promise you, you will want to quit. I promise you, you will burn out and become angry that your light has faded but the flame will never go out. It takes forever for fire to halt and even when it does the smoke can strike sparks. I promise you all the work you put in will be worth it. It is okay to not know if you are making the right choice. It is okay to not know what to do and it is okay to push back. Above all else please push back. Don't take "no" for an answer because their fear of us will always result in push back but let that be a reminder that we are stronger than they are. You have greatness within you, you have heart within you, you have all you need within you – just look for it. I believe you will do great things, future leaders. Create club into even more than I ever thought possible (all that I ask is that you continue to have pride week; I worked so hard for that lol). 
You will do honor to yourselves as long as you fight the fight. So please no matter if it feels like your flame has been smothered, light the smoke and start another fire. 
They will not silence us. 
I, Grace DeNisio, leave the following:
To McKenna Kanaby, I leave you the password to the Galway Student Section Account on Instagram, running it for every sport was such a fun experience and I know you will enjoy it. 
To Mikenzie Gowie, I leave you the Blue and Gold benches on the soccer field. I'll miss and loved spending games there with you!
To Danielle Gabri, Lexi Heuser and Emma Mitchell, I leave you three with my Pom-Poms, high-ponies, and hours on a mat. Cheer was so fun with you three and I hope you cherish your senior season!
To Colin Anderson and Carmen Imbo, Eric and I leave you the E-Way store. Good luck.
To Carson Eagan, I leave you with the Student Section and E-Way Instagram accounts, which are both my proudest creations so please take care of them! 
To Abi Gullet, I leave you the honor of being the only junior in my friend group. You're amazing. 
To John and Phillip DeNisio, I leave you years of answering the question, "Are you Grace's little brother?"
To Sofia Davison-Gauss, I leave you the duty of writing speeches so amazing that Coach Martin cries. You're so "wise" and I know you'll take care of that team!
To Tyler Scocca, I give you my #2 parking spot, even though it's pretty much yours since you parked in my spot all year. 
To Ethan Watrobski, I owe you endless free pizza for putting up with me at The Dugout for almost two years. 
To Mrs. Sitts, Mrs. Burdick, Mr. Miller and Mrs. BG, I leave you with a thank you for being the best support and dealing with me throughout my senior year! 
I, Kailey Jankowski, leave the following:
Abi, I leave you coach Hayden and his weird pickleball obsession. 
Hailee, I leave you to watch over Arietta. We both know she needs someone with her at all times.
Arietta, I leave you terrible ceramics projects, aquaphor, hugs, and kiln room rants. I will no longer be there to glaze over your projects.
Beena, I leave you being obnoxiously loud at track.
Mckenna, I leave you shot put and our 56 second 400 runner. One day you will break 20 feet. 
Courtney, I leave you your mom jokes and rolling your eyes at Coach Glenn on the court.
I, Emma Jordan, leave the following:
To Eleanor Douglas and Colleen Thorpe, I leave the girls' cross country team. Keep it alive please.
To Mae Budris, I leave the French horn section of the Galway band. Play loud!
To Clark Anuszewski and Ian Patterson, I leave fourth period study hall, and hopefully a quiet APARC to have fun in.
To my sister, I leave a class with Darlington. I'm sorry.
To Mr. J, I leave my will to live. You need it more than I do.
To whatever unfortunate soul ends up as the new distance runner for the track team, I leave Simon. Learn from him.
To Emma Mitchell and Danielle Gabri, I leave the dance team. I'll miss you guys.
To McKenna, I leave the duty of carrying the basketball team, even though you'll never live up to my legacy.
To Abi Gullett, I leave something; thank you for trying to help decide what.
And to Kristin Darlington, I take from you part of your ego. God knows you have plenty of it to give.
I, Emma Mariani, leave the following: 
To Mrs Mierzwa, I leave you the charcoal marks on the wall in your room from all my art projects.  I also leave you all of the good stories and memories that we've shared during 5th period study hall, lunch, 6th period study hall, and all the other classes I'm in your room for.  I hope you have many great years teaching after I graduate. Thank you for everything!
I, Stephanie Martin, leave the following:
to Oliva Davison-Gauss I leave soccer jersey number nine
to the next lucky mid-distance runner I leave the duty of anchoring the 4×8 and 4×4, may the lactic acid never catch you, don't die out 
to Grace O'Brien I leave our epic handshake before games and relays
to Eibhleann Shiovan Mcelhinney I leave all of the knowledge I have about driving, don't hit any stationary cars
to Eben, Adain, Ethan D. and Trevor I leave you team 18310A and a hopefully neat storage room, please remember to finish the engineering notebook before the day of the competition, don't lose as badly as we did
to Mrs. Sheehy, I leave the robotics team, thank you so much for taking on the position of advisor
to Brooke I leave my senioritis, accept it
to Ethan W. I leave shin splints and my ankle brace, but if you find it before I leave I will want it back
to Mrs. Ostander, I leave you the March books that I had stolen for about a year, thank you for your constant kindness, I'm sorry I was barely on time for gtv
to Trevor I relieve you of having to text me reminders to wake up for gtv in the mornings, your efforts were appreciated
to the future APARC inhabitants I leave you my favorite room in the school, expo markers that never work, confiscated tape, and a hidden stash
to college chem next year, oh wait
to Sofia Davison-Gauss I leave my favorite prom memories, late night ice cream runs, turtles, the varsity soccer team, my car playlist and the best spot in the student parking lot, number seventeen, I hope they plow the snow off of it for you
to Kristin Darlington I leave the RHR, specifically force, a shared belief in the future of electric vehicles and an unbeatable air team standard
to Mrs. Dowen I leave student senate, I hope that the year runs smoothly and the t-shirts sell
to Clark Anuszewski I leave containers of frosting, a better sense of balance and the ability to cross the finish line without looking like a chicken
to Ian Patterson (not Cameron) I leave dirty converse, I really glad I know who you are now
to Abigail Rachel Gullet I leave, hands down, the best song to scream in a car
to Shamus I leave the shared experience of our Astronomy Independent Study with Mr. Levin, thank you for keeping me on track 
to Schap I leave a shared feeling about the freshman, team Ted Talks, and getting distance out of long runs
I, Molly Oravsky, leave the following: 
To my brother, Jacob, I leave you Coach Glenn. Don't let him get in your head, but listen to what he says when he's not yelling at you.
To Coach Glenn, I leave you my brother, Jacob. Please make sure you're hard on him and don't make him think he's cool, make sure he's not hoping and praying. Also make sure he runs as many mountains as we did.
To Riya, I leave you Student Senate. Don't let it drive you crazy, and don't let people push you around.
To Ava, I leave you Bertha. May she make you better at serve receive, toughen you up, and leave you with no nerve endings in your arms. I also leave you el grupo de uno, hopefully one day we can reunite and be el grupo de cuatro once again.
To Mr. Mal, I leave you your favorite track memory, whatever it may be.
To Mr. Schapperjahn, I leave you Mal's quotes. May you be able to continue adding them for years to come.
To Mr. Jacaruso, I leave you my failing calculus grade and the obituary of Bert K. Waits. I hope you can one day teach about ladder awareness as Bert taught calc.
To Sarah T, I leave you band. Although we may have not won marching this year, may you win next year.
To McKenna and Mr. Mal, I leave you girls throwing. Maybe one day we will actually win
To Ms. Levine, I leave you your belief in the future of agriculture. May it grow just as plants do in the soil.
To Mrs. Sheehy, I leave you all of your will to still teach kids no matter how hard they push against you. I hope one year you get a group of kids that do their work on time
To Mrs. Ostrander, I leave you your kindness and good spirit, and I hope that all of your future students recognize just how fantastic of a teacher you are.
To Ethan D and Trevor, I leave you GTV. May your morning broadcasts always run behind schedule.
To Mrs. Sheehy, I leave you lunch time rants, and all of my late assignments I've tortured you with over the years.
To Lilly F, I leave you FFA, although it was never really mine to give. I know you'll go far with ag, and I can't wait to see what you do.
To Mr. McGowin & Mrs. Derwin, I leave you your ability to advise. May you never have to advise a class again.
To Mrs. Dowen, I leave you random Spanish conversations, I hope your kindness and compassion is never drowned out.
To Mr. Barrow, I leave you band. I hope that you get musicians who give you moe confidence that we will be able to pull it together for the concert in what's left of your time here.
To all the underclassmen, I leave you Galway. Please take good care of it while I'm gone.