Teacher Spotlight: Mrs. Sheehy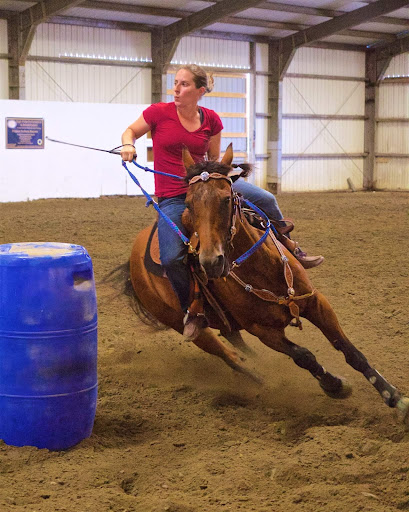 Mikaela M., EMC Junior High Staff Writer
June 14, 2023
Mrs. Sheehy is a wonderful teacher and person!  Here are some fun facts you probably didn't know about her. Mrs. Sheehy is a Virgo whose favorite color is teal. She has 4 horses, 2 dogs, and 2 cats. Her favorite animal is a horse, and her favorite sport is horseback riding.  She plans on spending her summer riding her horses and teaching summer school. 
 She became a teacher because she liked the idea of sharing math with people. She went to Hudson Valley Community College in Troy and the College of St. Rose in Albany. She started teaching at Galway in 2014. Her favorite subject to teach is pre-calc. 
Her dream vacation is to Ireland. Her favorite food is mashed potatoes and her favorite drink is Coca cola.
She is not sad about this year ending but her favorite memories from this year were picking on Ethan and the robotics trip. 
Her favorite book is The Wheel of Times series by Robert Jordan and her favorite movie is 10 Things I hate about you.
If she could have any superpower, it would be invisibility. And one last surprising fact is she has a motorcycle!