Senior Athlete Spotlight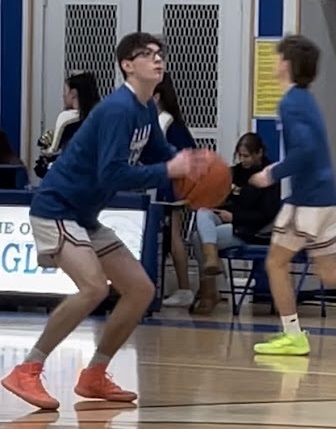 He started playing when he was 6.
His favorite sport to watch is basketball. He also plays baseball and golf.
His favorite drink on the court is water.
He would like to attend college and get a degree in business.
He would like to thank his parents and coaches for their constant support. 
His favorite saying is "And 1." He likes to say this on and off the basketball court.  
He is a point guard for the Eagles. He is also number 5. 
Do you know who this is??