Senior Athlete Spotlight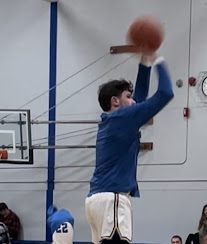 He started playing when he was 8.
His favorite sport to watch is baseball or basketball. He also plays baseball. 
His favorite drink on the court is water.
He would like to thank his parents and coaches.
Once he leaves Galway, he plans on "attending college, figuring things out and living the experience."
His favorite quote is, "Plain and simple." 
He plays forward and is number 33. 
It's Zach Kenyon!