Senior Athlete Spotlight!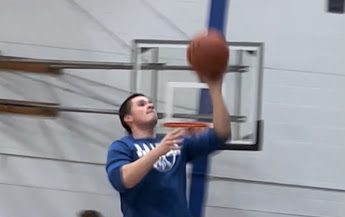 His favorite sport to watch is college basketball. 
His favorite saying is "SLAY."
He started playing basketball in 6th grade. He also plays soccer and runs track & field.
He likes to drink "Quality H2O" when playing b-ball
He has hopes of going to college somewhere warm.
He would like to thank his parents for their support.
He is a Forward. He is also number 50. Go, Thomas Villano!