Varsity Volleyball Senior Spotlight: Molly Oravsky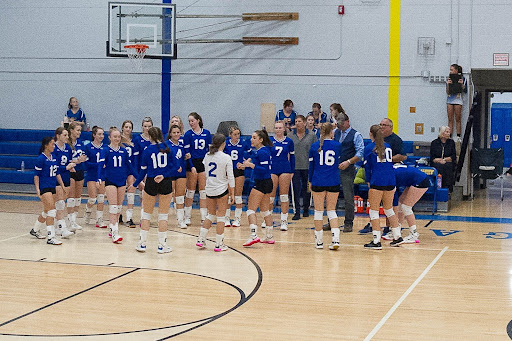 Next up, number 23, Molly Oravsky! She started playing in 7th grade. She is a right side, outside, and defensive specialist.
In her free time she watches volleyball.
On the court she enjoys drinking gold body armor.
Molly likes to wear Mizuno shoes on the court. She prefers long sleeve jerseys and she does track and field. 
Her favorite tournament food is walking tacos.
Her favorite saying is "Plain and Simple."
Molly really appreciates the support of her mother and 2021 Galway graduate, Anna Dabrowski throughout her volleyball seasons.  She says," I would like to thank Anna was always encouraging and guiding me, and my mom for always being there and taking me places."

Once leaving Galway she plans on going to college.