Varsity Volleyball Senior Spotlight: Kailey Jankowski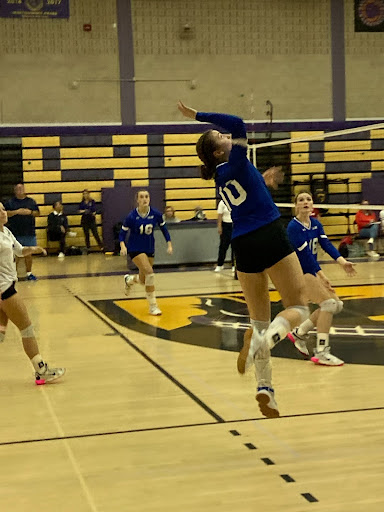 Next up, a Defensive Specialist and Outside Hitter, #10,  Kailey Jankowski. She started playing in 2016.

Her favorite shoe brand is Vans and she prefers long sleeve jerseys.
Her favorite drink on the court is grape Gatorade.
Her favorite tournament food is a mint chocolate chip Cliff bar.
Like a few of her teammates, her favorite saying is also "Plain and Simple."
She enjoys watching Olympic surfing or snowboarding in her free time. She also is on the Galway track team. 
 She would like to thank Grace O'Brien for being a supportive member of her team.  She writes, "Grace O'Brien, she's just always there for me to rant to." 
Once she leaves Galway she hopes to attend college to study Psychology.