Varsity Volleyball Senior Spotlight: Sara Conti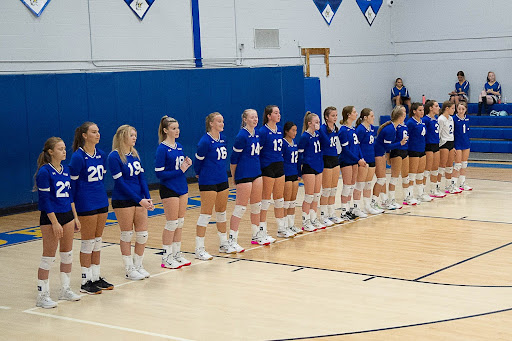 We continue our interviews with Sara Conti!!!!
 Number 8 started playing in 8th grade.  She typically plays middle back and outside hitter. 
One of her favorite drinks when she is one the court is water.
Her favorite tournament food is Pink Starburst.
Her favorite quote is one of Coach Glenn's:  "Believe, believe we will win, believe"
She prefers long sleeve jerseys and her favorite shoe brand is Nike.
She doesn't play any other sport other than volleyball. She does enjoy watching volleyball.
After leaving Galway, Sara is planning on going to college to pursue a degree in robotics.
She would like to thank Coach Glenn and  all of her teammates especially her pepper partner, Spencer.