Varsity Volleyball Player Spotlight: Courtney Smith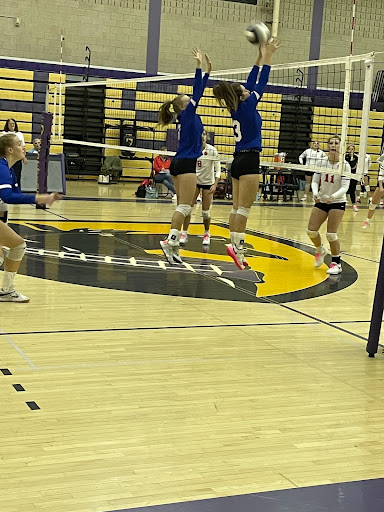 Do you know Courtney Smith? She is a great volleyball, basketball and softball player. Though she is an 8th grader, she is on the varsity volleyball team as a middle. She likes the position because the rotations are easy. She says, "Being on the varsity team  takes a lot of time out of my day but it's definitely worth it for the experience." 
If she had a superpower, it would be to jump really high to get more blocks. 
Her favorite memory of the season is when she got a block on a Tamarac player. 
Courtney prefers long sleeve jerseys and home games. She likes when they walk into the gym to the song "Legends" because she enjoys feeling empowered.   
In addition to playing volleyball, she is involved in other ways in her school community. She plays the clarinet in band and she is Student Senate Vice President. 
She has 3 dogs, Marley, A Bernese Mountain dog, Chloe a Brittany Spaniel, and Mocco, a cockapoo.