Varsity Volleyball Senior Spotlight: Abigail Ehrenberg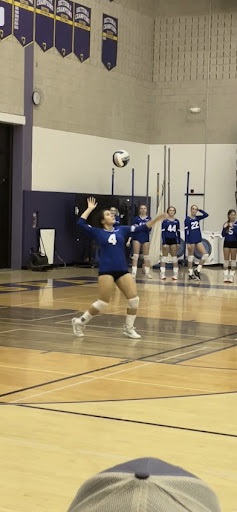 Next up, number 4, Abigail Ehrenburg! She is a defensive specialist and started playing in 8th grade for the Eagles.
When she is on the court she enjoys drinking water.
She prefers long sleeve jerseys. Her favorite tournament food is bagels. Her favorite saying is "Plain and simple."
In addition to playing volleyball, she also does track and is the basketball team's manager. She enjoys watching basketball in her free time.
She would like to thank all her teammates for helping her in her volleyball journey. She is hoping to attend a college in Washington D.C!