Staff Spotlight: Mrs. Moffatt!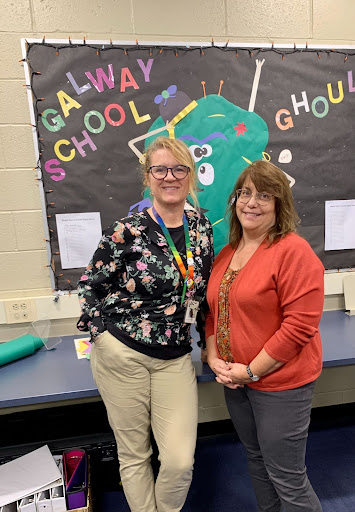 Mrs. Moffatt is the familiar face in the high school library.  She went to school here at Galway for all 13 years of grade school.   To further her education, she went to Herkimer County Community College for 2 years.  Mrs. Moffatt has two kids Kaitlyn, 27, and Kyle, 31, who also went to school here.  She has been a staff member at Galway for over 20 years.  Mrs. Moffatt coached cheerleading from 2006-2019 .
Mrs. Moffatt's favorite thing about Galway is the close community and the fact that everyone knows each other.    Mrs. Moffatt's favorite moment with students is when she gets to engage with students outside of the classroom.  Mrs. Moffat has loved her time working here.
Thank you Mrs., Moffatt for all of you hard work, time and dedication to making Galway's library wonderful!