CEIP Intern Spotlight: Isabella Hart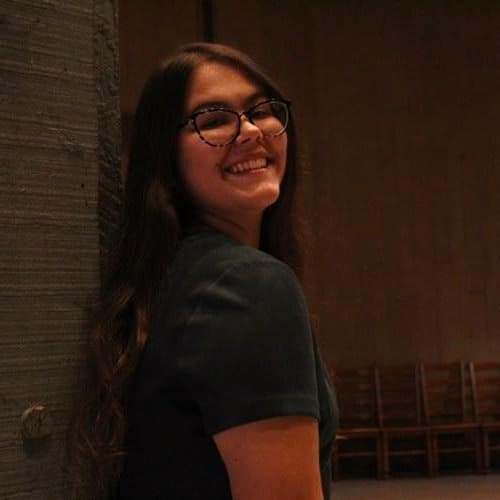 Hi! My name is Isabella Hart, and I am a current senior at Galway Junior-Senior High School. I am very involved in the school community. I am a part of Student Senate, Class Office, Future Farmers of America, EaglesMediaCenter, Impressions, Galway Television, Science Club, and National Honor Society! 
In the fall, I will be attending the State University of New York (SUNY) College at Oneonta. I'm currently going as an English major. While I intend to become an educator, with an English degree, I believe that there are many different options and opportunities. With a degree in English I could go into law, writing, editing/publishing, and so much more! During my academic career at Galway, I formed strong and special connections with my English teachers. They always gave me advice, and showed me that they want the best for me. Throughout these last four years, there were many moments with my teachers that made me want to become one. They, along with some of my family members, have inspired me to pursue an education in English and to become an Adolescent English teacher. 
Since seventh grade, I have always loved and appreciated my English classes. I owe a lot of my excitement and enthusiasm towards English and English education to Mrs. Decker. Mrs. Decker always encouraged me to do things that I felt like I normally wouldn't have. She encouraged me to join EMC at such a young age, and I am truly grateful.
In the beginning of the year, I was lucky to have interned with Mr. Linck's fifth period class, with some freshmen. I was very thankful for that quarter that I got to work with him, but I was curious to see how other English teachers presented their work, their class, and even themselves. Ultimately, I switched mentors for the second quarter and for the rest of the year.
I have been fortunate enough to have been working with Ms. O'Brien-Yetto this year, and I have been helping her with one of her tenth-grade English classes. I have learned many new skills, and have learned why certain assignments are given. I have graded papers, given presentations on certain topics, and much more. I've been able to look into and work behind-the-scenes in a classroom setting, and for a subject I love. Education is a vital and important thing, and I believe that it will remain crucial in the years to come.