Why I Turned Down an Ivy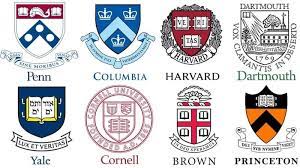 When I applied to colleges my sites were set reasonably. I applied to a few somewhat elite schools, and many safeties. Towards the end of the application process I decided to apply to an Ivy League school, on a whim, simply to see if I could get in. I spent around thirty minutes quickly responding to the supplemental essays, and submitted my application. To my surprise, I was actually accepted early, as a part of the pool of applicants who received a "likely letter" from this school. Although I knew this school was probably not financially within reach, I decided to attend accepted students day anyways. 
There was a very clear wealth disparity between students. I talked to people with high school private school tuitions that equal full tuition to college. Some students had dreams of becoming venture capitalists (which is not a real job and just a fancy way of saying you want to be rich). Many students were rude, and it was quite alienating to be surrounded by students who were making the ever so tough decision of whether they should attend Columbia, Yale, or Harvard. When I told other students that I only applied to one Ivy they seemed shocked, even disgusted. Additionally the other students seemed repulsed that I had been accepted through the engineering program. 
On the other hand I met many students who were the same as me. They had similar interests, and could have intelligent conversations. I felt very at home and comfortable with the kids in my tour group. For the first time in my life, I connected with peers seamlessly and without struggle. This group of students, that I felt at peace with, resulted in me seriously considering Columbia for the first time.
College decisions are hard to make, I weighed the name of the school against the debt I would be taking on. Additionally I spoke with an Ivy League professor, and asked her if she thought the debt would be worth the name. Surprisingly, she said no, and that Ivy Leagues only really matter if you are prioritizing an intense network of alumni and connections. 
The school I decided to attend, Stevens Institute of Technology, offered me a generous scholarship, first dibs on research, and an annual study abroad stipend. I love the area, and already have a relationship with the head of the department I would be majoring in. The opportunity to graduate with zero debt was a major consideration. All of these factors, for me, weighed out the name of an Ivy League. 
College decisions are not white and black, and attending an elite college does not have to be the most important thing in the world. You should consider all factors when deciding where you will attend the next four years, and do what is best for you, not other people.