Galway Drama is back!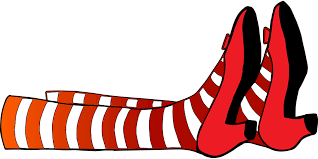 The wait is over… Galway is having a performance! Galway officially got the license in order to perform "The Wizard of Oz" in April! Auditions are after school on Thursday the 20th, and the cast has already signed the sheet for their audition times outside of Ms. Booth's room. The cast list should be out the following Monday.
Break a leg to those who will be auditioning! But don't actually break a leg! I'm sure everyone is excited to be up on the big stage, I know I am. Of course, we would've never had our performance without our new director, Mr. Cody Alvord! Thank you so much for coming back to Galway and helping us get back on the big stage! Good luck to those auditioning!