All You Need To Know About Homecoming Week
Attention Eagle Nation! Homecoming week is going to be a blast this year! The teachers, students, and staff have been working very hard to make homecoming week awesome! Here is a list of the amazing events that will be happening during homecoming week!
September 20th-25th, 2021
9-20-21/ Spirit Week/

Twin Day!

9-21-21/ Spirit Week/

Hawaiian Day!

9-22-21/ Spirit Week /

Decades Day!

9-23-21/ Spirit Week /

Disney Day!

9-24-21/ Spirit Week/

Blue and Gold Day!,

Pep Rally 8th period w/ obstacle course, egg toss, water balloon toss, and more!/ Dance (grades 9-12) from 7:30-10pm outside under a tent after the homecoming volleyball game at 4:30 pm!

9-25-21/ Parade and Soccer game throughout the day followed by fireworks!
Ask someone to the HC dance with a candy gram! Isabella Hart sent everyone a google form to fill out if you would like to send a candy gram. It costs $1. Sign ups go until September 22nd.
We hope to see Eagle Nation participating in all these amazing events!
About the Writer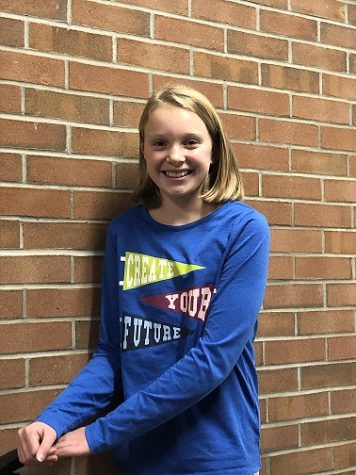 Addelayde Ross, Jr. High EMC Staff Writer
Addelayde is 13 years old and in 8th grade. She is in student senate, intramurals, the newspaper (EMC) club, etc. She lives on a ranch and has 10 sheep...