Joey Tribbiani
Man walks through the door,
Colored in so many ways.
Red,
Blue,
Green,
Indigo.
His eyes wide open,
Lips pink as blush.
Dark brown hair,
Cut short,
But not too short. 
His arms out,
Like he is going in for a hug.
Instead his mouth opens,
He strings together a sentence.
'Could I be wearing any more clothes?'
About the Writer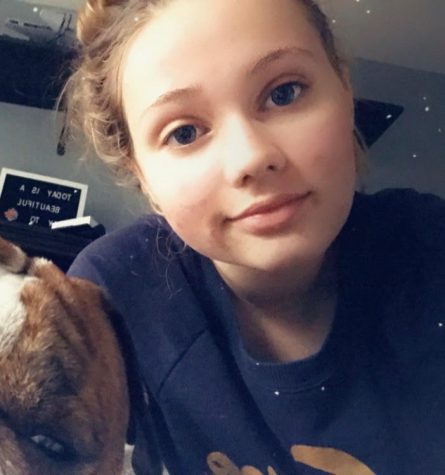 Hannah French, EMC Staff Writer
Meet Hannah French. She loves to play soccer and mess around in the snow with her two dogs, Bruno and Oliver. She has no clue what she is going to do with...