Congratulations to Coach Glenn and Julia Reedy!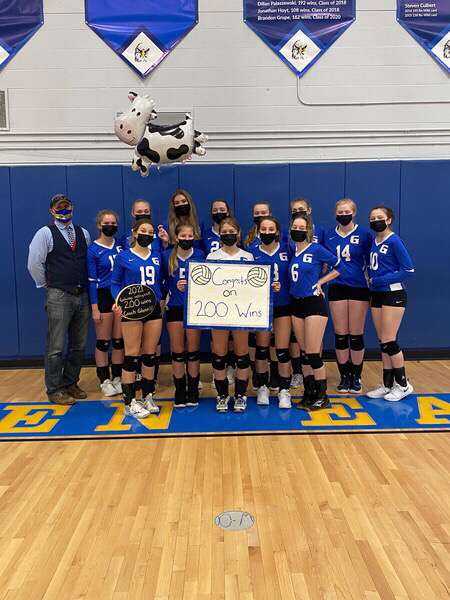 Congratulations to the girls' varsity volleyball team who won their volleyball match against Notre Dame on Monday in three sets. This was Coach Glenn's 200th win. In his only five years coaching at Galway, he has led the volleyball team to 4 straight league titles, 2 sectional championships, and 2 state final fours. Congratulations Coach Glenn!
Galway moves to 10-0 in the WAC league and moves to 13-4 overall. Galway was led by Julia Reedy with 15 kills and 3 aces.  Amber Kolpakas added 10 kills and 4 aces, While Katy Kurtzner added 6 kills and 11 digs and Sadie Underwood added 6 kills and 2 blocks. Kylee Decker dished out 18 assists.
Congratulations to Julia Reedy who reached the 1,000 Kill plateau for her career as she reached the feat in Saturdays showdown with Burnt Hills. Great job Eagles!