Bella
This is Bella, Emma Jordan's dog. She is a mutt and 11 years old. She is super crazy but has calmed down a little with her old age. If she sees you eating you best keep it above your waist or she will jump up and try and eat it. She also barks a ton. Whenever a car comes up the road she barks like crazy. You best believe she is the most energetic dog I know.
About the Writer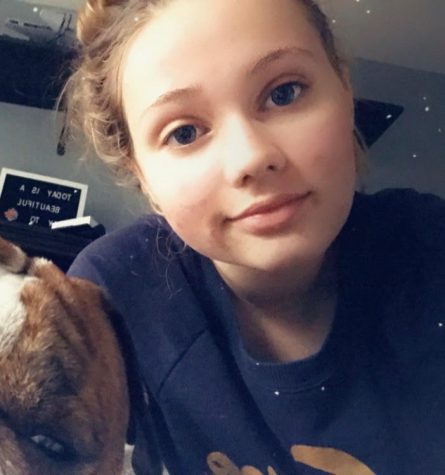 Hannah French, EMC Staff Writer
Meet Hannah French. She loves to play soccer and mess around in the snow with her two dogs, Bruno and Oliver. She has no clue what she is going to do with...