Volcanologist Speaks to Galway Students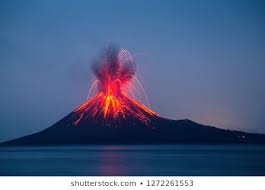 Sara Conti, Sr. High Staff Contributor
January 3, 2021
Last Friday, December 11th, Kadie Bennis, a Volcano Data Researcher from the Smithsonian Global Volcanism Program, met with Galway students to teach about volcanoes and what it means to be a volcanologist. She shared some very interesting facts such as that there are about 43 erupting volcanoes at any given time. Bennis discussed the many types of volcanic eruptions, from explosive to effusive. She explained that the style of eruption is largely determined by the silica content of the lava. Large amounts of silica can lead to sticky lava which traps gas, causing explosive eruptions, while very little silica can prevent the trapping of gas, leading to a strombolian eruption, where the volcano "burps", or an effusive eruption where there is no explosion, but the lava flows quickly. Bennis assured students that there is no need to worry about large, destructive eruptions, as most active volcanoes, such as Yellowstone, are closely monitored for signs of an eruption to come. Additionally, just because a volcano is active, doesn't mean an eruption is sure to come. Any volcano that has erupted in the past 10,000 years is considered active. Any that haven't are dormant, and volcanoes that clearly were once active but now have no heat or lava source are considered extinct. Another interesting type of volcano discussed at the meeting was a cryovolcano. As volcanism is simply defined as the movement of materials from under the surface to the surface, not all volcanoes spew hot lava. On many other planets and the moon, there are cryovolcanoes, or volcanoes that spew ice rather than molten rock. Kadie Bennis ended her discussion with a review of how she came to be a volcanologist. After studying geology in college, she went on to graduate school for a total of 6  years of higher education. To become an expert in volcanology, she recommends getting a PHD  giving a grand total of 10 years of higher education. More jobs are opening in the field as it grows, and the average salary is $50,000, but largely depends on where you work. Some potential employers could be a museum, a lava observatory, or the government. The presentation was a great experience, so keep your eyes out for future guests.
About the Writer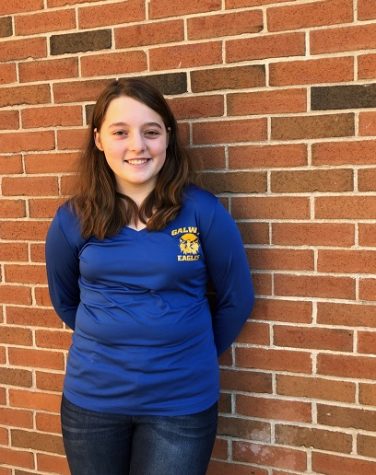 Sara Conti, EMC Sr. High Staff Writer
Sara Conti is a sophomore this year.  Her favorite sport is volleyball. She likes doing robotics and writing for EMC.  She likes watching Wonder and...