TOP 5 Upcoming Video Game Releases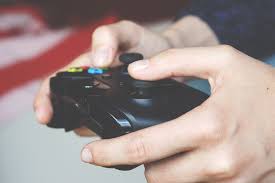 (Please note: Some of the titles listed are going to be rated Mature)
Assassin's Creed Valhalla: This is a very interesting title releasing on November 10th of 2020. This is going to be the 12th major installment in the long running Assassin's Creed franchise. This is an action role-playing video game set in the Viking era. The player will step into the boots of a Viking raider by the name of Eivor, and will lead their fellow Vikings into battle against Anglo-Saxon kingdoms. This is a very intriguing title coming out that could change the Assassin's Creed franchise for years to come.
Cyberpunk 2077: This title is a very intriguing open world role-playing video game set in the future. ( I think the title may give this away) This game has been extremely hyped and will even include Keanu Reeves voicing one of the characters. This game has been put through a few delays, due to the developer CD Projekt RED wanting to make the game as polished and finished as possible. You will create your own character, and play through the story of a mercenary. This game is going to be massive, with an extremely deep and impactful story and a world that is going to feel lived in, and it's all going to be available in December of 2020. ( NO exact release date) (This is a game for mature teens and adults, it contains Mature content not suitable for children or young teens.)
Watch Dogs Legion: From what has been talked about and announced, this game could be revolutionary. Set in the near future in London, you play as everyone. I'm serious. There are over 1 million different generated characters to play as. London is being transformed into a warzone so to speak, and you need to recruit people around London to stop this from occurring. You will have to convince them to join your cause, but once you do, you can play as them in the open world. I personally cannot wait for this title to release. This game will be releasing on October 29, 2020. (Contains Mature content)
NBA 2K21 (Next Gen): So if you are a basketball fan or player, you are definitely excited about this. The current generation version is already available on PS4 and Xbox One, but this game for next generation was revealed lately and oh my gosh. It doesn't seem like it could get more real. The graphics for this game are unreal and look just like the players from the National Basketball Association. This will be released alongside the new consoles coming out in November.
Call Of Duty Black Ops Cold War: Another year goes by, and another Call of Duty game is released. This is the 5th installment in the Black Ops franchise, and the 17th in the entire Call of Duty franchise. As the title of the game states, this game will be set during the cold war era. It will continue the Black ops 1 and 2 storyline in it's exciting new campaign, and will have a fast-paced action packed multiplayer experience. There will also be a new zombies experience, which seems interesting if you are interested in that. I have played a little of the multiplayer early, and I have mixed feelings about it. The changes between the current Call of Duty game and this upcoming one feel very different. That is my opinion on it so you should play it for yourself when it releases November 13, 2020. It will be on current generation consoles and next generation consoles. (Contains Mature content)