Checking in with our Val and Sal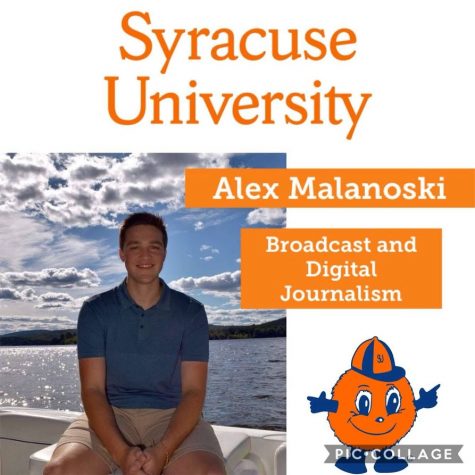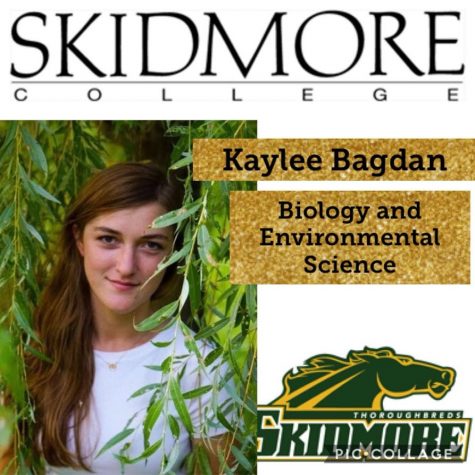 Sybrina Wilkins and I recently interviewed the class of 2020 Salutatorian Kaylee Bagdan and the class of 2020 valedictorian Alex Malanoski.
How did you feel about school closing?
Kaylee had some mixed emotions. She was disappointed that the younger kids missed out on opportunities, but she also saw the closure as a blessing to spend more time with her family before college.
Alex also had mixed emotions about the closure. He is extremely thankful for the staff and was committed to being positive. He thinks that the administration did a fantastic job keeping everyone safe and trying to maintain academic life.
What has been the hardest part about the closure?
For Alex, it was not seeing people.
For Kaylee, it was the lack of structure. She found herself unmotivated at home and definitely prefers school to alleviate procrastination.
What are you going to miss most?
Kaylee is going to miss the teachers because they had a huge impact on her. They were extremely supportive, helped her with writing and worries,and helped her cope with issues. She is going to miss her friends, classmate, aides, lunch ladies, the beautiful people, who make Galway great, and Whitt the janitor, who helped her get her keys out of the car.
Alex is going to miss the smallest things like walking down the hallway to class. He is going to miss Galway because he grew up there.
If you could have one more day as a senior, what would you do during that day?
Alex said he would give his best bud, Kaylee, a hug and have conversations, express goodbyes.
How do you feel about no, prom, senior pranks, trips, dances, etc?
Kaylee was originally sad about all of the senior moments being lost, but then she really started to focus on making the best of the situation. By doing that, she became happier.
What/who will you ever forget about Galway?
Alex will always remember his core group and all of his classmates.
What are you looking forward to?
Alex is looking forward to the change in his setting. College starts earlier, class sizes are different, and it will be a new experience.
Which teacher/staff member had the greatest influence on you and why?
Mr. and Mrs. Darlington had the greatest influence on Kaylee. They were sweet, helped her with college, and helped with confidence. Mrs. Darlington would come by after lunch to talk with Kaylee. Kaylee hopes to make the same impact. She would also like to have the same couple relationship as them in the future.
Mrs. Decker and Mrs. Ostrander had the greatest influence on Alex. He has continued to stay in contact with Mrs. Decker beyond junior high. They are both awesome English teachers, and they are caring and sweet. Mrs. Ostrander helped with GTV, and they both helped with EMC. Mrs. Ostrander helped him with his stress and gave him hershey bars with almonds. She was his 10th and 11th grade teacher.
Both Alex and Kaylee had a very good year to remember.
Congrats on a great year, seniors! Enjoy your summer!