YALLSTAYHOME, A Virtual Book Festival
In late April, I attended a virtual version of the YALLWEST Book Festival called YALLSTAYHOME. YALLSTAYHOME hosted two full days of panels with incredible authors. Some authors that were in attendance were Brandon Sanderson, Marie Lu, Angie Thomas, Becky Albertalli, Victoria Aveyard, Renée Ahdieh, Ransom Riggs, and Tahereh Mafi. In total there were 88 incredible authors. And so many interesting panels to attend too!
I attended the PM Keynote with Brandon Sanderson, the YALLSTAYHOME Smackdown featuring Nic Stone and Angie Thomas, Suckage is Part of Writing, Worldbuilding Beyond Wikipedia, Writing Empathy and to end these two amazing days I attended the All-Star Juvenalia.
Out of all of these workshops my two favorites were Worldbuilding Beyond Wikipedia and the All-Star Juvenalia. The Worldbuilding Beyond Wikipedia panel featured Roshani Chokshi, Renée Ahdieh, Gwenda Bond, Jennifer Donnelly, Marie Lu, and Bethany C. Morrow. What I really appreciated about this workshop was how real and genuine the authors were. They answered so many questions from a lot of the viewers in attendance, but they were also just fun to listen to. Between all the author talk — and peonies — it was truly an amazing panel.
I loved the All-Star Juvenalia panel because each of the authors shared one of their first books or short stories they ever wrote. Whether they were 7 or 12, it was truly entertaining. The story Ransom Riggs shared was my favorite. I really liked his story because you could see how his writing hasn't really changed as far as theme and genre go, but how it further developed and how it improved. This panel was full of laughs and growth. 
This virtual event was so much fun to attend, and I truly gained a lot from it. Writing skills, advice, and even an early excerpt from Renée Ahdieh's upcoming sequel. 
One quote that really stuck out to me throughout this event that I want to share with all of you is: 
"The only difference between an amateur and a professional is that the professional finishes things and gets them done."
I feel like this quote is relevant to at-home learning during quarantine. 
Something else I learned was how to be successful in getting things done in three steps, courtesy of Brandon Sanderson.
Develop your goals.

Learn how you work.

Break it down. Break down your process of working and how you can implement that into pursuing your goals.
Go this link to learn more about the authors at the festival!
About the Writer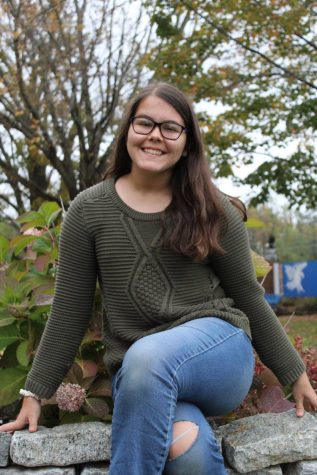 Isabella Hart, Co-Editor and Sr. High EMC Staff Writer
Isabella is a junior this year. She is involved in many clubs such as FFA, Science Club, Impressions, Student Senate, as well as Class Office! Isabella...