GTV at Home: Interview with Karen Jackson Jensen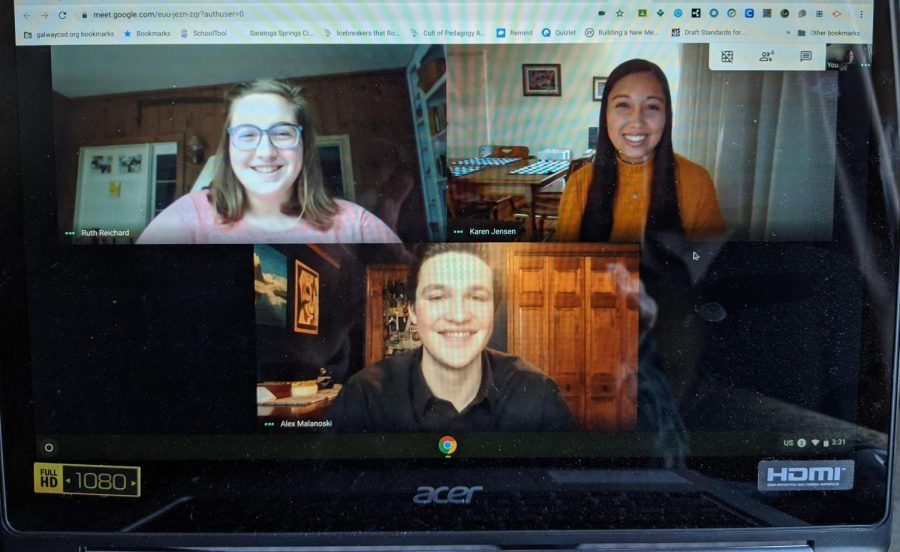 Karen Jackson Jensen, Galway graduate of the Class of 2011, graduate of the US Naval Academy in Annapolis, Maryland, joined our GTV anchors Alex Malanoski and Ruth Reichard. Ms. Jensen is a member of the Marine Corps, and is currently stationed in Okinawa, Japan with her husband John, and dog Brutus.
When Ms. Jensen was a Galway student, she wrote for the school newspaper, The Footprint. Before we went online with the Eagles Media Center, we published news stories and photos in a packet that was passed out to all students. She traveled with other journalism students to Columbia University in New York City for the spring conferences, a time that she remembers fondly. Once Ms. Jensen graduated from Galway, she was a guest writer for a couple articles for EMC. You can read them here.
We were so grateful that Ms. Jensen could fit in an interview, into her busy day! Be sure to watch the special GTV broadcast right here!