Intern Spotlight: Teacher in Training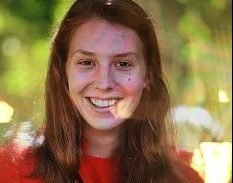 I currently  intern in Mrs. Hutchinson's 2nd grade classroom. My experience has truly gone full circle. I was one of Mrs. Hutchinson's students when I was in second grade; now I get to be a student teacher in her classroom. I have always loved little kids and knew I wanted to be a teacher since I was 8 or 9 years old. I have heard of people interning at our school in many different places. Since I was a freshman, I have wanted to have an internship, so I am finally fulfilling that dream as a senior. I chose to be an intern in Mrs. Hutchinson's class because she has always been a role model to me. I loved her classroom environment since I was a child, so I knew I would love it even more as a teacher.  
My first day in the classroom made me fall in love with children even more. I was given hugs and was called Ms. W. I knew right then and there that this job was meant for me. I couldn't help but jump right into helping the children, following the routine and helping Mrs. Hutchinson with anything. I have had a more than amazing experience in this class. it truly has been eye opening and solidified the decision that this is what I want to do as a career. The children have taught me that being a teacher can be challenging sometimes, and emotionally and mentally draining, but it is all worth it in the end. To see these children grow inside and outside the classroom warms my heart and despite this being my only year with them, I will never forget them. They have touched my heart in a way they will never understand. And I see greatness in each and everyone of them. I can't wait to see what amazing people these children will grow to be. I will be going to their graduation in ten years, crying because I am so proud of what they have achieved since they were little kids I helped teach.