Meet Ms. G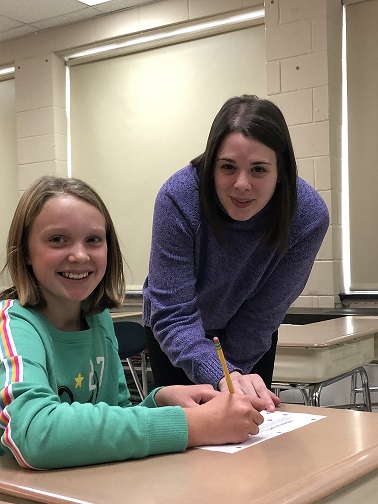 Have you ever met Ms. Giesselmann?  She is a 7th grade math teacher at Galway. This is her first year. She is 28 years old and has a passion for math.
She also loves kids. She went to the University of Albany, Southern  New Hampshire, SUNY Empire, and American Public University.
She has a boyfriend and 2 German Shepherds named Jake and Molly. She doesn't have any siblings. Her high school English teacher influenced her when she was growing up.
Some of her favorite things are the color purple, her friend Danielle, her dogs, and the original Chex Mix.
Her 3 favorite places to be to relax are at Thacher Park, home, and Tops Diner. Ms. Giesslmann loves skydiving  and roller coasters. She loves the roller coaster KingDa Kong, which is in New Jersey.
Her favorite band of all time is The Raconteurs. She loves algebra, vitamin water, and Bavarian dumplings. She used to play soccer, tennis, and volleyball.