Favorite Author: Rick Riordan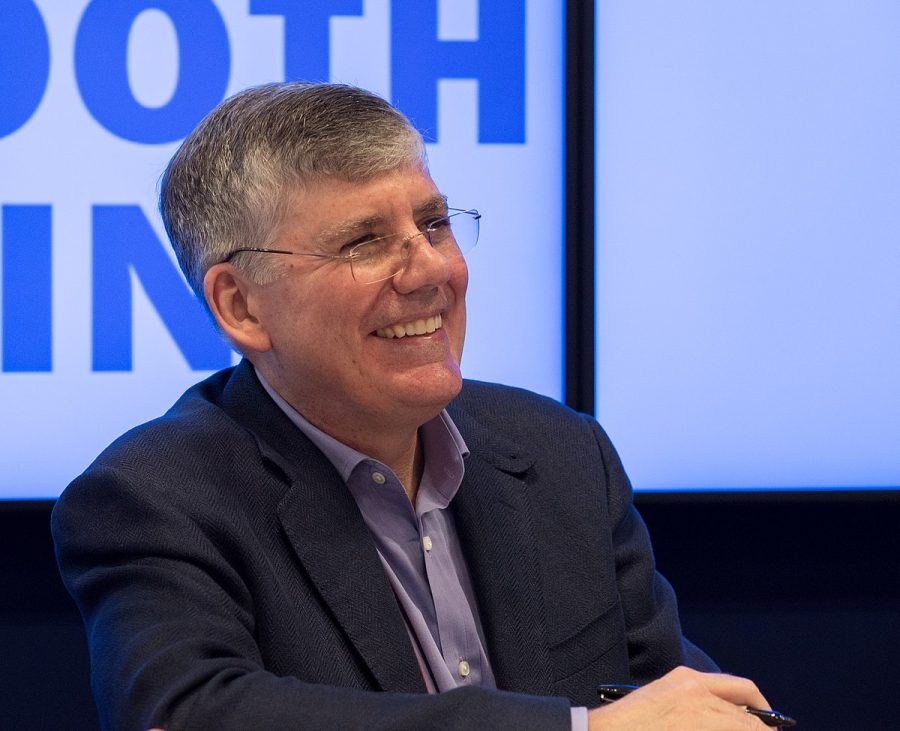 Ethan Watrobski, Jr. High EMC Staff Writer
October 19, 2019
Rick Riordan is the author of many great mythological books, like Percy Jackson & The Olympians, which based on Greek mythology. The Kane Chronicles focuses on Egyptian mythology and Norse mythology inspired Magnus Chase. He also published a book with J.C Cervantes, Storm Runner, that is connected to Mayan mythology. He also is the author of a mystery series called The 39 Clues.
FUN FACTS (credit: the educational site Ducksters.com)
Rick Riordan is 55 years old, born in San Antonio, Texas, on June 5th, 1964.

 He lives in Boston, Massachusetts with his wife and two sons. 

Rick Riordan enjoys reading, swimming, playing guitar, travelling and playing video games. 

Over 20 million of his books are in print and growing.

Rick Riordan tried to get his first book published at the age of 13, he was unsuccessful
 Rick Riordan is an extremely interesting author. All of his books are very funny and  gripping. I would recommend all of his books to anyone interested in learning about mythology.