This Week in Galway: Senior Bucket List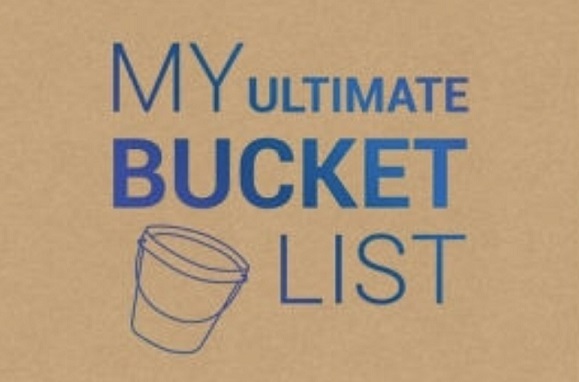 Hang on for a minute...we're trying to find some more stories you might like.
With there only being about three months of school left, that doesn't give our current Seniors much time to get things done, especially the things they really want to do! We've asked several Seniors here at Galway about the things they have on their bucket list that they want to do before they graduate high school and go to college. Let's see what they have to say:
Joshua Rumsey: I want to finish off the year as best I can. I've done just about as much as I could during high school, so I guess my bucket list would be to keep doing what I'm doing. I wanna do well in track, keep my grades, and keep up with my social life. I also want to level my Warrior to 120 before I head to college.
Sam Grant: Before I walk that stage on June 29th, I want everyone here at Galway to know how these past four years have been very enjoyable. I've learned so much from being in high school, and I'm not just talking about academics. I'm talking about how to lead a sports team, the importance of organization and communication, as well as being the best possible version of myself that I can be. While high school was stressful at times, I still managed to have fun and get the support I needed. Before I graduate, I want to say that I did my absolute best in high school, in the classroom and on the court/track. I also want to make a difference in someone else's life, big or small. Before I go to college, I want to travel a lot, spend a lot of time outdoors, and spend as much time with my family and friends as I possibly can. Here's to the Class of 2019!!
Natalie Zembsch: Wow, reading that introduction really set things into perspective! Graduation seems so far, but so close at the same time. I'd really like to use these last months to spend the ultimate amount of time with all my close friends, and everyone I'll be leaving for college this fall. I think a road trip is one perfect way to do this, and feel some of that independence that'll be super noticeable once I'm on my own for college. I want to finish this school year off strong — Senioritis really hits hard third quarter. Overall, I want to walk the halls reflecting on my four years in the high school, and understand how much Galway has changed my life, and I've impacted Galway.
Siela Zembsch: It's still hard to believe that this is our last year in Galway High School. Three months till the end of an era. (Aw, thinking about it that way makes me really sad and sentimental.) First, I want to try to open up more and become friends with people I haven't talked to much. Looking back on high school, I regret being so self-conscious and shy for a lot of it. Something that I love about Galway is its small, close-knit community — everybody knows everybody's name, for the most part, even throughout all four grades. I love how a lot of friend groups intersect and it's easier than bigger schools (I think) to meet and become friends with more people. At the same time, I want to spend as much time as possible with my closest friends, because they're just incredible and I know I'm going to miss them more than anything next year. I also want to start a hiking club in the spring and go on a couple of hikes in the spring when the weather is AmAzInG (cannot wait for more sun!!). Also, I want to go on a road-trip to Buttermilk Falls and Vermont. And (possibly) try steeple chase again. Oh, and develop a cure for Senioritis. 🙂
Anna Wnuk: Only three months left with so much left to do. I have so many things to do before I head onto that stage but I don't even know where to start. First thing on the bucket list is to thank everyone I've known over the last four years, from teachers to best friends. The people I've had the  chance to meet over the last few of years have taught me so much about myself and I don't know where I'd be without them. Next is probably to finish up the year as best as I can.
Aidan O'Beirne: I want to get to the graduation stage. I still have 3 months to go. I also want Mr. Jacaruso to admit to me that he's wrong and I'm right for once. I also want to get my own personal laptop. I also want to leave a legacy. If anyone has ever met me you know I am very different. I myself have been put through my trials and have come out on top a good amount of the time. I want future students to know that as long as you work hard and put your mind on your goals you can accomplish anything. I also want to try and finish the second book I am writing. The final thing I would want to do is go see Avengers:Endgame at the movie theater, who will win who will fall? I leave this final word of advice… believe in yourself and never give up on your dreams.
Are you a Senior with Bucket List items you'd like to share? You can email them to Mrs. O to be added here, or leave a comment below!
About the Writer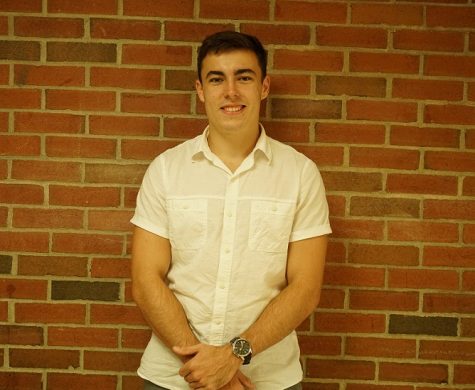 Josh Rumsey, EMC Sr. High Writer
Josh Rumsey is a humorous student here at Galway. He is known for his articles in the Humans of Galway column with his colleague Samantha (Sam) Grant....