Student's Photography Shown on News 10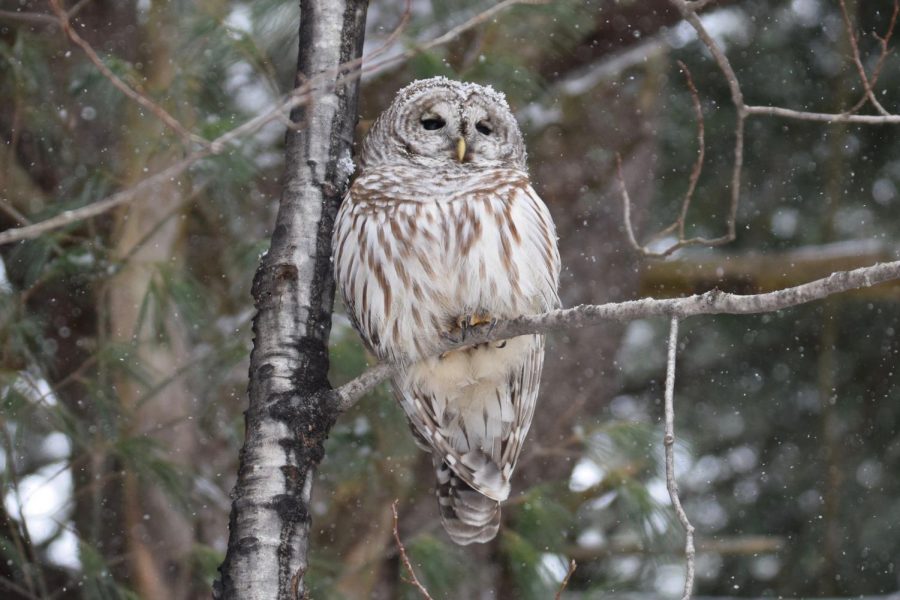 Over break, I had a very exciting experience in the realm of photography. Outside my window on the snowy morning of February 18th, my brother spotted a Barred Owl out the window perched on a small tree in my backyard. I was able to snap a couple shots with my phone before the owl flew higher up into a larger tree. I went to grab my camera, but I realized that both of my batteries were dead from the last time I took pictures! Luckily, the owl decided to start sleeping upon the branch, so I was able to charge one of my batteries enough so I could take a couple hundred photos of this amazing creature! I used my Nikon D3300 camera with my 150-600mm Tamron lens. It was incredible to be able to photograph this wild bird while the snow was falling upon it in its natural habitat.
I decided to send my best picture to Steve Caporizzo, the Chief Meteorologist at News 10 ABC, which is a local news station for the Capital Region. I watch this station almost every day when I come home from school, so I know that Steve will often show pictures sent to him by viewers before he talks about the weather. When I sent my picture in, I was not expecting him to show it on the air. To my surprise, he emailed me back and said he would try showing it on the 5:30 pm news that night. Sure enough, as I waited attentively for my photo, he showed it on air and discussed it with Trishna Begam, one of the weekday news anchors. This was one of the best things that has ever happened to me, and I encourage my fellow photographers to email your best local pictures to [email protected] for a chance to be featured on the news.
Recently, I spotted the owl again as it flew under my bird feeder with a mole in its mouth that it swallowed in one gulp. Later, the owl flew on top of my bird feeder and surveyed the area before eventually taking off. It was an amazing sight to see and it seems like the owl is getting very comfortable in my backyard. I just hope it doesn't eat a little bird for an afternoon snack.
About the Writer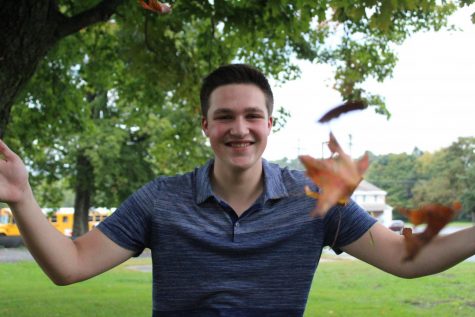 Alex Malanoski, EMC Sr. High Writer
Alex Malanoski is a Senior and loves to sing as well as draw in his free time. He also participates in GTV, and of course EMC. Alex is the treasurer of...