Welcome, Mrs. Arisumi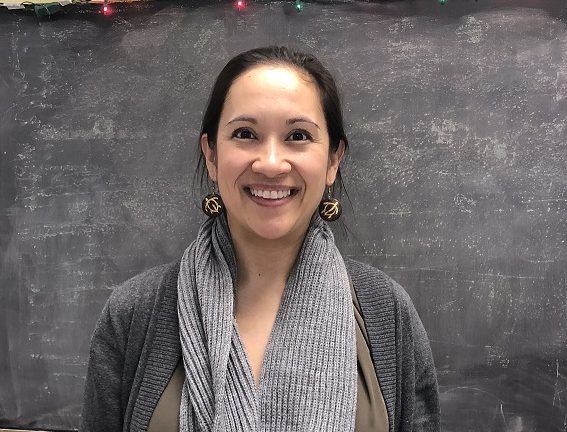 Sara Conti, EMC Jr. High Staff Writer
January 30, 2019
Mrs.Arisumi is one of the long term substitute teachers in Galway.  She does not live in Galway, but she does live in one of the neighboring towns. Mrs.Arisumi teaches eighth grade English. She has taught here since September. This is not her first time teaching in Galway. She taught as a substitute many times last year. Before coming to Galway, Mrs.Arisumi taught at Ballston Spa Middle School for the beginning of this school year after teaching for a longer amount of time at Shaker High.
So far she has found students in Galway to be down to earth and silly. She does not have a favorite grade to teach but  she has mostly taught Freshman, but she also enjoys teaching eighth grade because the students remind her of Freshman. This year Mrs.Arisumi is following Ms. Mullen's instructions on what we read while adding her own touches to our curriculum. When she was in school, she enjoyed the Religion classes at her private school but now she prefers English. She is excited to continue to use a combination of Ms. Mullen's curriculum and her own for the rest of the 2018-2019 school year. So far she has been a wonderful teacher. She often attends the games of students in her classes with her son. Mrs.Arisumi is always kind to her students and take their opinions into account  when planning lessons and activities. Her students are glad to hear that she will continue to teach here for the rest of the year.
About the Writer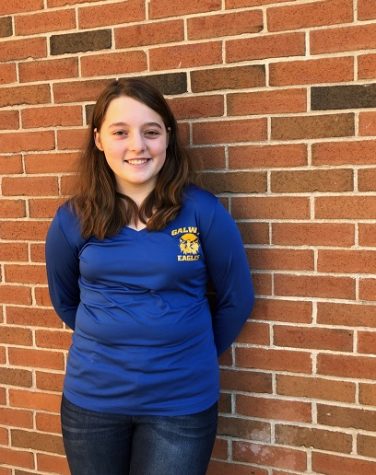 Sara Conti, EMC Sr. High Staff Writer
Sara Conti is a freshman this year.  Her favorite sport is volleyball. She likes doing robotics and writing for EMC.  She likes watching Wonder and...